As you all might have noticed by now I'm a sucker for a subscription and/or theme box. So I couldn't help myself and I had to order myself a
Sneakpeeq Mystery Box
. I specifically ordered myself the
Holiday Glam Girl
box (Once I opened this box I ordered myself the
Girl Who's Got It All
box also).
If you're unfamiliar with
Sneakpeeq
it's a site that features various products at a discount (You can earn badges and get a greater discount most of the time).
Sneakpeeq
put together three different mystery boxes containing a mixture of five plus products that have been featured on the site at some point. The boxes you can choose from are as follows;
Holiday Glam Girl
,
Nature Girl
and
Girl Who's Got It All
* (The
Nature Girl
box is unfortunately sold out), they are $29.00 each and boast having at least $60.00 worth of products in each box, with the possibility of having up to $500 worth of bonuses.
On to my particular box...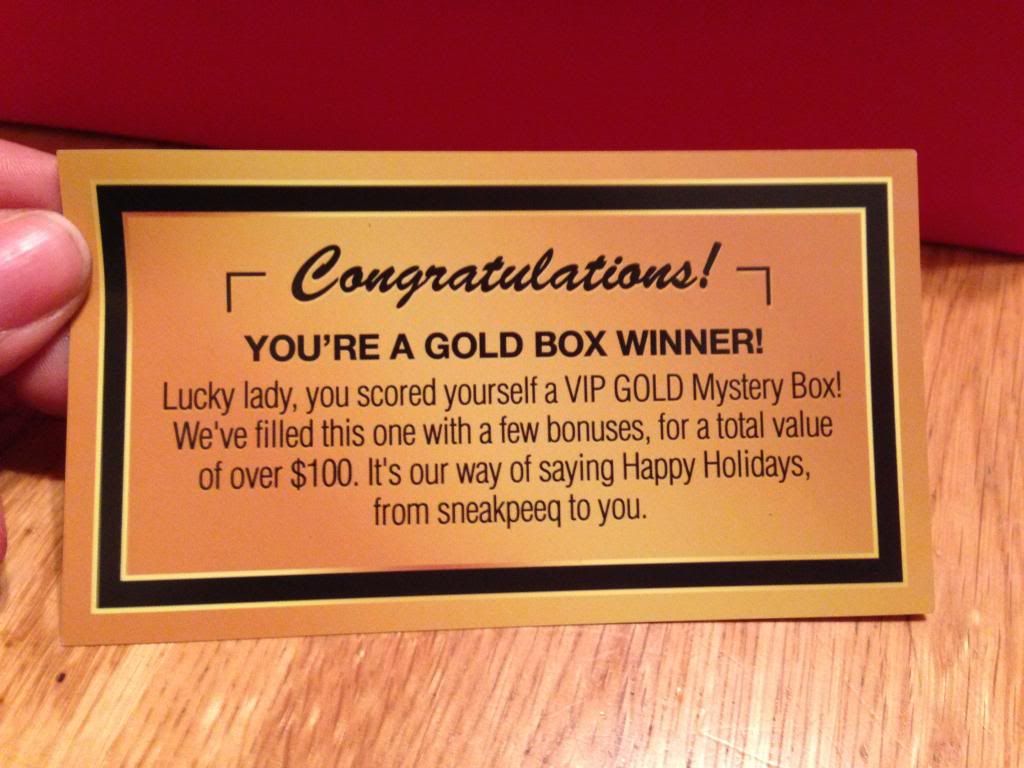 •
Glam
Mat • Lash Card • Chella Lash Full-Fillment Eyelash Treatment •
• Lord & Barry Kit-Co QuickChic Lip & Eye Pencils • UNO Magnetic Jewelry •
CHELLA LASH FULL-FILLMENT EYELASH TREATMENT
($90.00)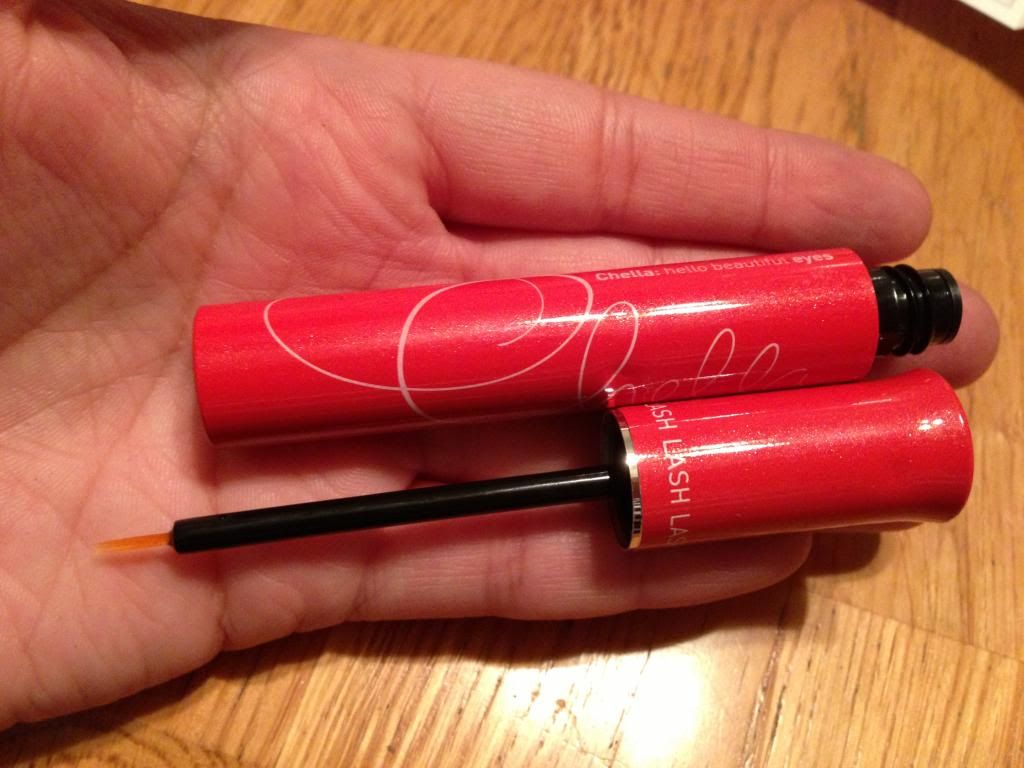 Chella has formulated the perfect prostaglandin-free Eyelash Treatment
to help restore the natural beauty of your lashes, while nourishing, conditioning,
and "batting" away dry, brittle and non-existent lashes.
This product was the highlight of the box for me. Honestly I've never heard of this particular brand but I've been curious about eyelash treatments for a while now (Not the I necessarily think I need one), so to get a full size of one was awesome especially since it's worth $90.00 and I paid $29.00 for the whole box it came in. I'll definitely be trying this product out and I will very much let you guys know if it does what it claims to.
LASH CARD
($6.99)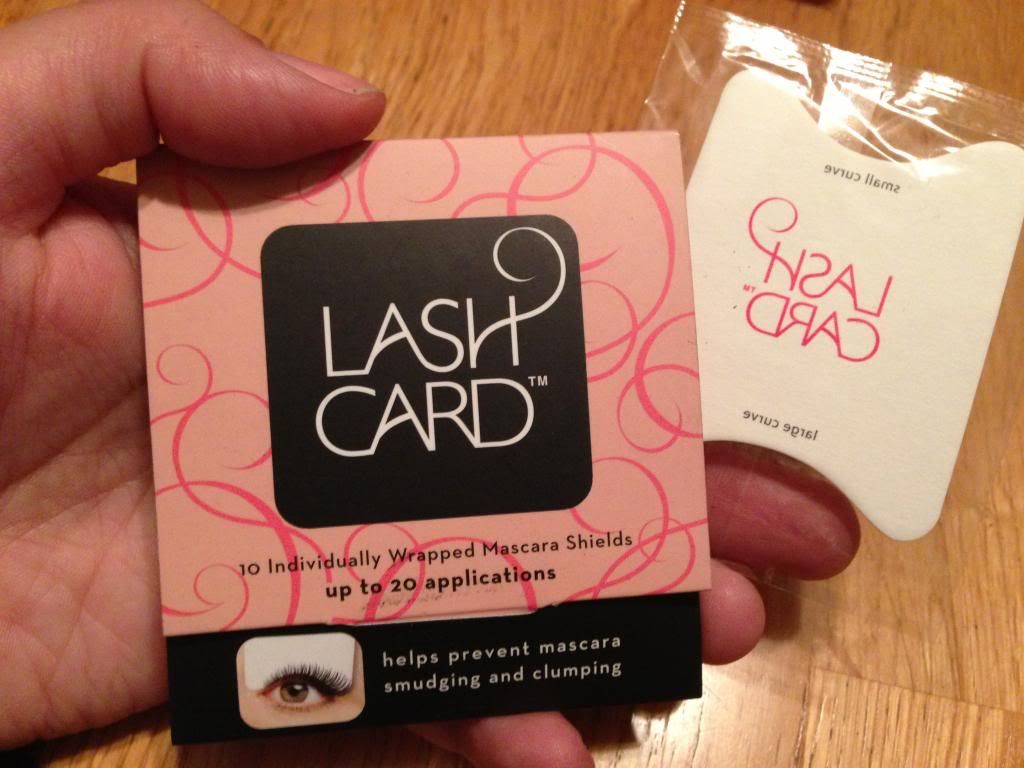 This was an eh product for me because I'm pretty sure I've gotten one to try in a Birchbox or Glam Bag at some point (I have to check my sample box). I mean the product seems like a good enough idea but I'll never remember to use it. This is totally going to be something I give to someone.
GLAM MAT
($19.95)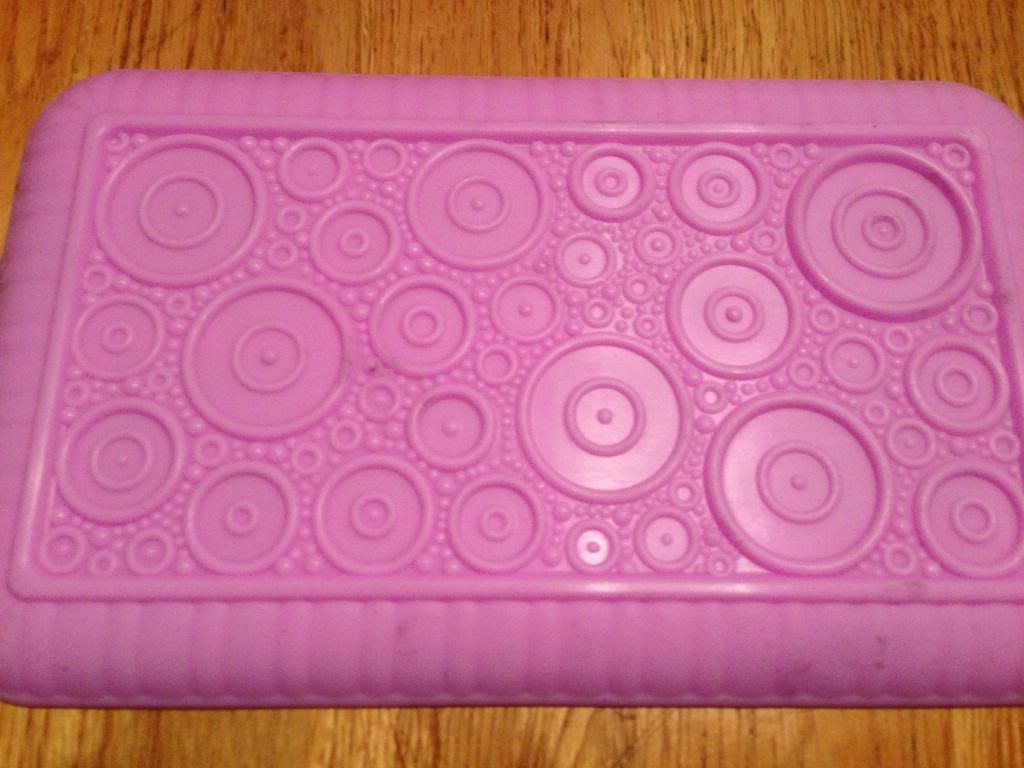 I use
hot styling tools and I've burnt various surfaces with my flat iron in the past, so I will definitely use this product. The only thing I don't like about this product is that I got it in purple and not hot pink or black.
UNO MAGNETIC JEWELRY
($19.99)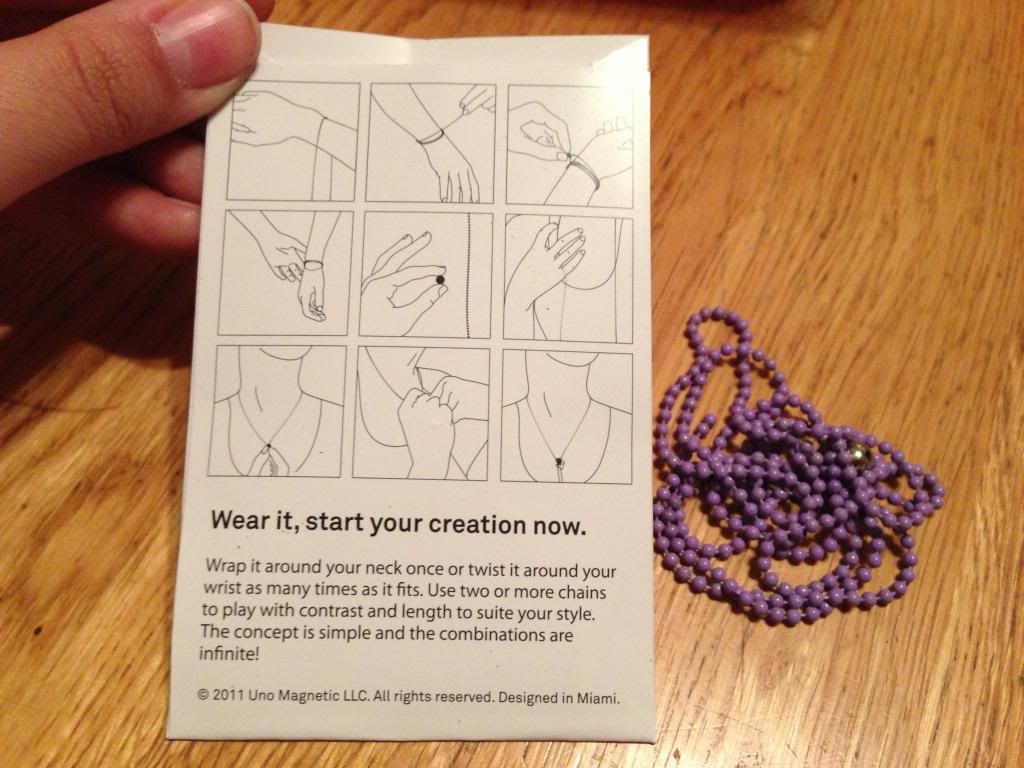 This one was a little weird and it was purple. I only played with it briefly, but I'm gonna mess around with it a little more and see if I can rock a magnetic piece of "jewelry" or not.
LORD & BERRY KIT-CO QUICK CHIC MINI PENCIL BOX
(€5.00)*
This mini pencil kit came with four eyeliners and four lipliners. I love me some eyeliner (I can live without lipliner) so I was happy to see this kit included because I love trying new ones. The colors were nice, I don't understand why it came with two shades of black instead of some other color but whatever.
Once I swatched them I wasn't so happy anymore. They didn't glide on and I really had to draw the lines on the back of my hand. I'm hoping if I put a lighter to these bad boys they'll work better. We shall see...
* Saw the same product for $21.50 on some site
TOTAL VALUE:
$158.43
Over all, the box was worth the $29.00 gamble. The only thing I'm sad about is not getting a
My Other Bag
tote like some of the other people got because I would have loved rocking one, but whatever.
If you ordered a box or plan on snatching one up before they sell out lemme know!
NOTE: A

fter I posted this

I saw that the Girl Who's Got It All box

s

old out.