Dear Left Index Finger:
It has been over a week since my stitches have been taken out, think you could heal a bit quicker so I am able to bend you properly again? I can't stand not being able to hold on to things because you won't bend. Thanks!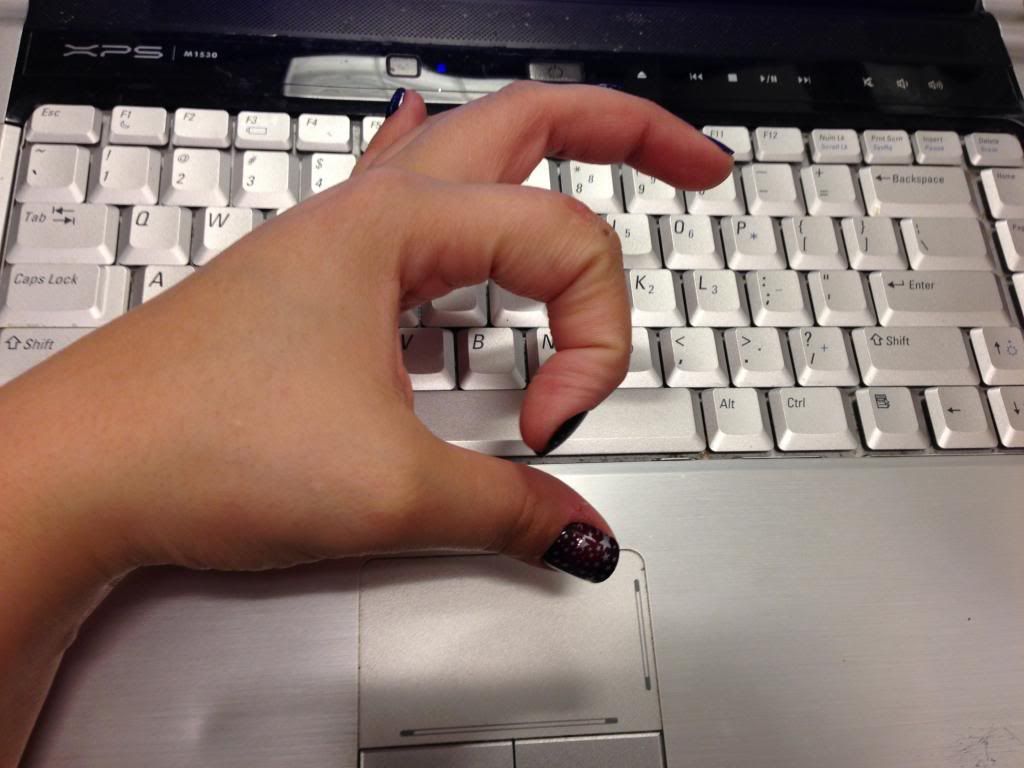 This is as far as I can bend my finger currently
Dear Friends:
I'm thinking about having a paintball party for my birthday, would you come if I had one?
Dear Stores That Sell Plus Size Clothing:
Why don't any of you have a sexy little black dress with some sort of sleeve to cover my fat arms? I can't be the only fat chick that wants to look hot and cover my arms at the same time. Can you please talk to the designers you buy from and work on that? Thanks.
Dear Arm Fat:
Please go away. That is all.
Dear People Working On The Library:
Can you please get the building open ASAP? I really miss dealing with patrons and their randomness.
Dear "Julia":
Can you please stop informing us that you need a "Java Jolt" every time you decide you want a cup of coffee? We don't care. Especially since you still fall asleep at your desk after having said jolt.
Dear Readers:
Would it be gross if I posted pictures of the doctor stitching up my finger? Lemme know!
Join up with the Friday Letters link-up over at
The Sweet Season
.