THE HISTORY OF WORLD BOOK NIGHT
Each year, World Book Night is celebrated around the world on April 23.
April 23 is the UNESCO International Day of the Book, as well as Shakespeare's birthday. It was also chosen in honor of Miguel de Cervantes, who died on April 23, 1616 (the same day as Shakespeare). In the Catalan region of Spain, the day is celebrated by giving a book and a flower to a loved one.
World Book Night was the product of a round table discussion at London's Book Industry Conference in May 2010, the purpose of which was to imagine a way to encourage more adults to read. What better way to spread a love for reading than to inspire passionate readers to go out into their communities and share copies of their favorite books with those who don't regularly read? Giving is an incredibly powerful part of our culture—and culture, art, and a writers' talent are all themselves 'gifts'.
World Book Night was first celebrated in the UK and Ireland in 2011; in 2012, it was also celebrated in the USA and Germany.
In 2012, almost 80,000 people gave out over 2.5 million books in four different countries. To find out more about what's coming up, please navigate around our site and sign up for our email newsletter to be among the first to hear news and developments.
WHY IS WORLD BOOK NIGHT IMPORTANT
Why does World Book Night exist? Reading for pleasure improves literacy, actively engaging emerging readers in their desire to read. Reading changes lives, improves employability, social interaction, enfranchisement, and can have a positive effect on mental health and happiness. Book readers are more likely to participate in positive activities such as volunteering, attending cultural events, and even physical exercise.
Or more simply put, books are fun—and they can be life-changing.
With the passionate volunteer support of thousands of people across the country, World Book Night U.S. is spreading the love of reading, person to person.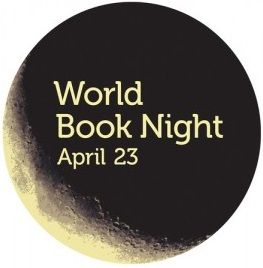 THE BOOKS
Each year, we select a range of wonderful books for our volunteer givers to share on World Book Night. We print a total of half a million books, and the book givers take these special paperback editions out into their communities in search of light or non-readers.
What makes a good World Book Night book?
Accessible books of high quality.
Both recently published books and established classics.
Books available in paperback.
Any genre of book—fiction, mysteries, romance, sci fi and fantasy, classics, poetry, humor, autobiography, and young adult books.
The list overall must have gender, ethnic, and geographical balance.
An independent panel of booksellers and librarians selects the books, using lists curated by experts in the bookselling and library world. All of the information comes from external, independent sources. Additionally, each year, givers from the previous year's World Book Night nominate books for the panel to consider.
The authors of these books have agreed to waive royalties in order for us to be able to afford to print the free World Book Night editions. We are very grateful for this generous support of our literacy efforts.
To see this year's World Book Night U.S. books, please click here.
To see previous years' World Book Night U.S. books, please click here.
THE 2013 BOOKS
To learn more about how the books were chosen click here. To see the 2013 books as a list go here.
If
World Book Night
is going on near you let me know! I'd love to hear about it if you participated!