Since I have a gardening craft coming up next week where the kids are painting clay pots and planting their own little windowsill gardens, I thought that I'd throw together my own painted pot as a demo.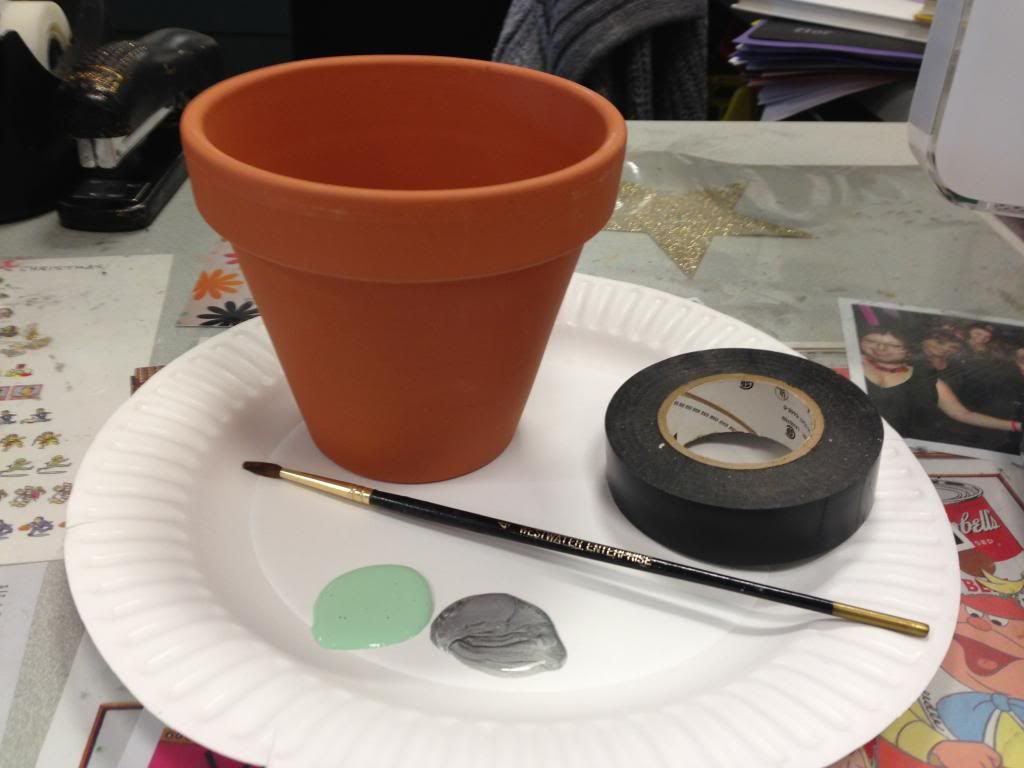 • Clay Pot • Tape • Paint Brush(es) •
• Acrylic Paint (Apple Barrel Colors - 20583 Victorian Green & Palmer Prism - 171503 Pure Silver) •
I've been seeing a lot of painted terracotta pots with portions of the pot exposed in my various reads recently and I really enjoy the look so I thought that I'd give it a try. And here is how it came out...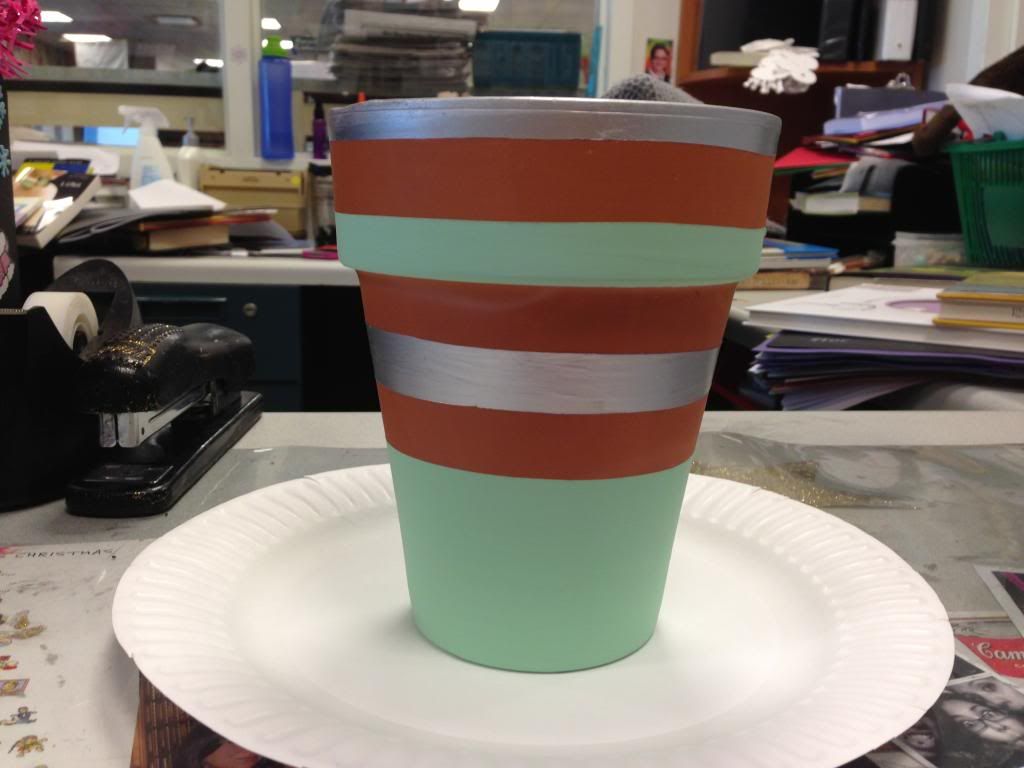 With my particular pot I used the tape (I couldn't find any masking tape, so I used what I had which was some electrical tape) to create stripes in various sizes and painted around them with the minty green and silver alternating -- I am a big fan of that color combination.
I absolutely love the way it came out. I cannot wait to take this bad boy home and replant the basil that Phil gave me as a housewarming gift in it.