I don't know about all of you but I'm super excited about this N'SYNC VMAs reunion rumor that has been flying around for the past couple of days. And because my inner fan girl is running rampant I made a playlist.
And to go with the playlist above here are some sweet gifs, which I don't normally post because this isn't Tumblr but for this post I'm doing it...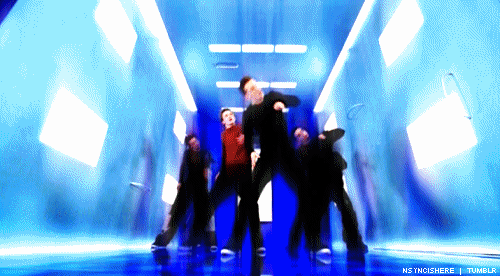 Are any of you as excite as I am? Lemme know!
Articles & Video About The Possible Reunion
♥
'N Sync Reunion At MTV Video Music Awards: Rumor Or Reality?
♥
NSYNC Rumored To Reunite At The 2013 MTV Video Music Awards
♥
NSYNC Reunion Set For Fans At VMAs: 2013 Reunion Rumors Back By MTV
♥
Justin Timberlake, *NSYNC Bandmates 'Coming Together' For MTV Video Music Awards
♥
'N Sync Reportedly Reuniting At 2013 MTV VMAs: Our Reaction In 10 GIFs
← YES!
♥
Justin Timberlake To Reunite With *NSYNC At The MTV VMAs? Lance Bass Addresses Rumors & 'Amazing' Reaction From Fans