Last Saturday was stuck at work so I did a photo an hour and here it is...
7:00AM
- My almost empty coffee mug.
8:00AM
- Driving to work.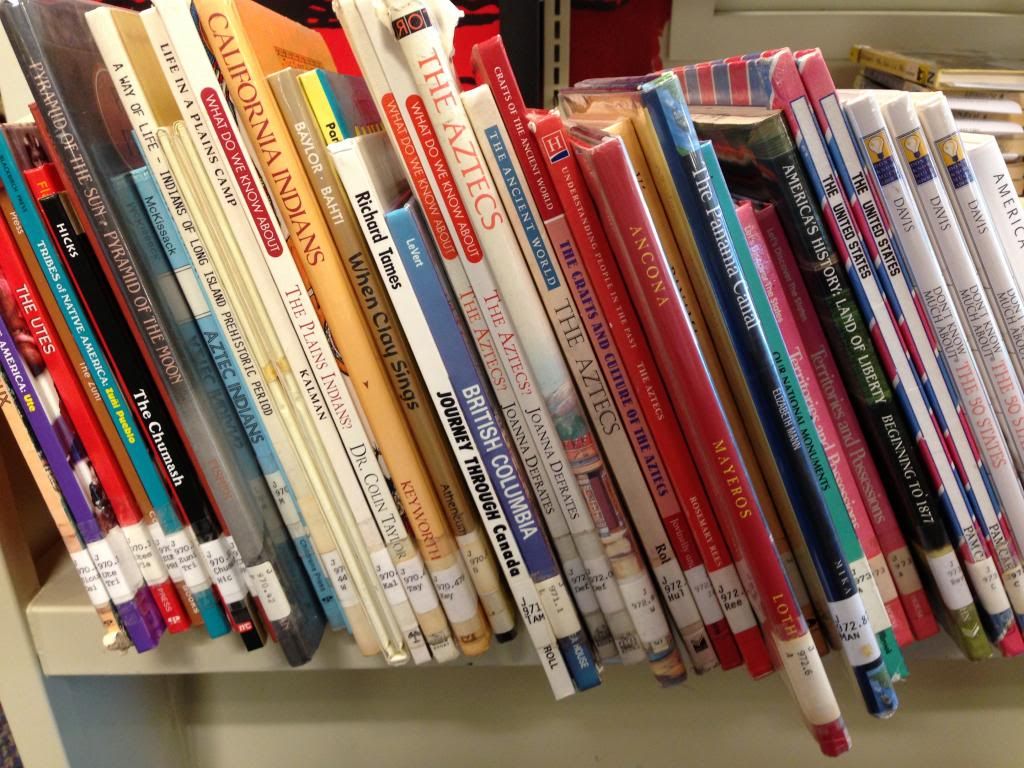 9:00AM
- Books from the 'Dust Books' list that I have to decide if I want to keep or not.
10:00AM
- All by myself at the Reference Desk.
11:00AM
- It's so clean and neat here because no one is in the library.
12:00PM
- My lame lunch and newest read, which I haven't started yet.
1:00PM
- Coming back from punching in from lunch.
2:00PM
- The movie we're showing.
3:00PM
- Decided to pick a new page to turn to in this big dinosaur book we have.
4:00PM
- One of my Pages made me an origami Chinese throwing star.
5:00PM
- Nella just chillin' when I got to my parent's house after work.