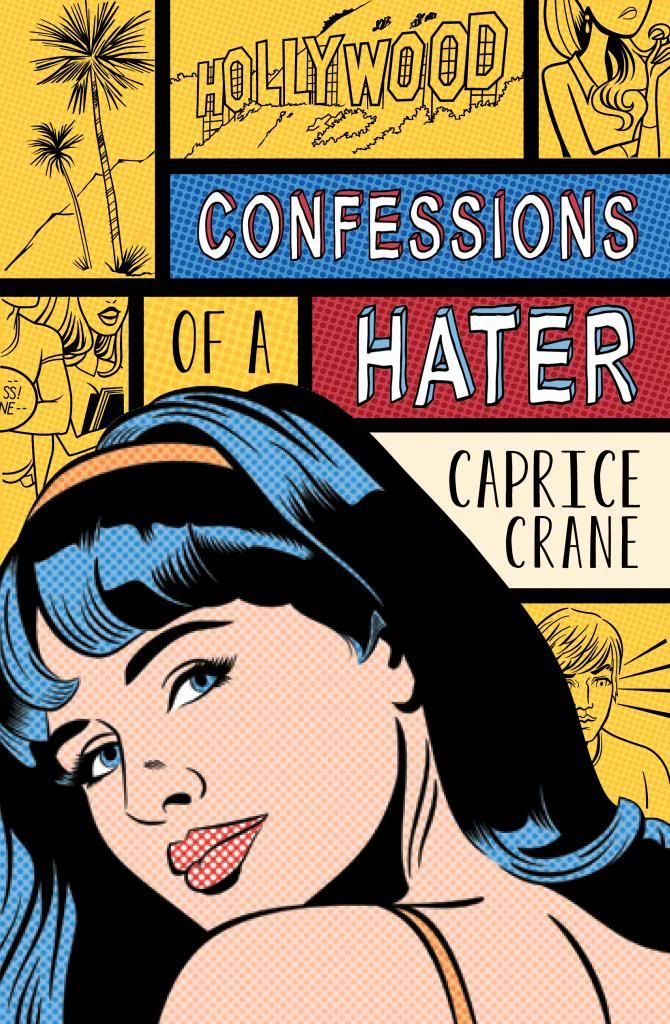 High school was pretty much like this huge party I wasn't actually invited to, but I still had to show up to every day.

Hailey Harper has always felt invisible. Now her dad has a new job and the family is moving to Hollywood. Just what Hailey needs: starting a new high school.

As she's packing, Hailey finds a journal that belonged to her older sister, Noel, who is away at college. Called "How to be a Hater," it's full of info Hailey can really use. Has Hailey found the Bible of Coolness? Will it help her reinvent herself at her new school? Will her crush notice her? Will she and the other Invisibles dethrone the popular mean girls? After all, they deserve it. Don't they?
So, I got my little librarian hands on an advance copy of Caprice Crane's newest novel
Confessions of a Hater
-- Which is due out today. And oh boy, do we need to talk about this book (Or I need to talk about this book... Or whatever).
I don't know about you guys, but young adult fiction is one of my favorite genres. Especially girly high school drama-y type of books (Stop judging me). So as you can probably guess I was super excited when this bad boy landed on my doorstep over a week before its actual release date -- Yay press copies!
The minute I opened the packaging I started reading this book and I was hooked. I don't necessarily know if I fell in love with Hailey or author Caprice Cane (I am going to inter library loan all of Caprice's other novels as soon as I'm done writing this) or both, but someone stole a little piece of my heart.
Confessions of a Hater
is well written, funny (I legit laughed out loud during parts) and one of the best books of its kind that I've read in a while.
Whether you're looking to reminisce about your high school days (I'm personally ten years out as of this past June) or are currently trying to survive them, I'm pretty sure you'll enjoy this book or at least learn a lesson or two from Hailey and the Invisibles.
If you guys decide to grab a copy and read it I'd love to know what you thought of it!