1. What Is The Wallpaper On Your Cell Phone?
It's a picture of a street sign that I took while I was in the Outer Banks, the name of the street is my first name. Since I can't show you that, I will show you my old wallpaper that I had up on my iPhone 4 and my current phone before I updated to iOS7.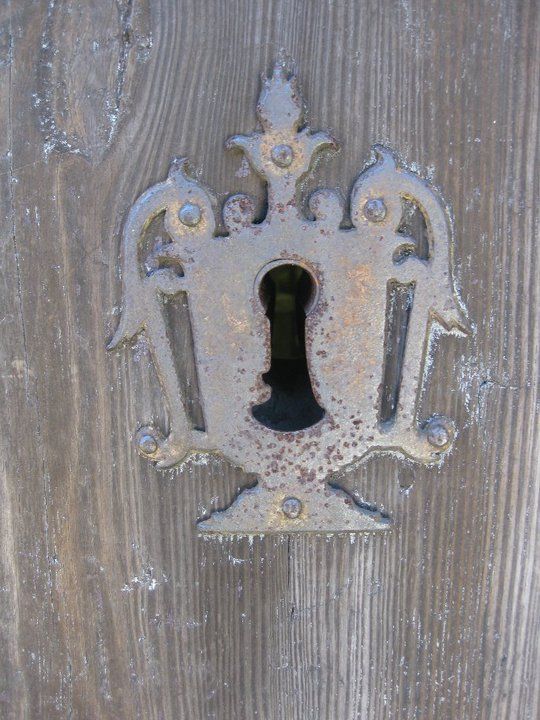 It's the key hole to one of the building at the
Vanderbuilt Mansion
that I took when Justin & I went a few years ago. It would still be my background if it wasn't for it looking like crap on iOS7.
2. What Do You Keep Beside Your Bed?
I keep my
iPhone 5
,
iPad
,
Michael Kors iPad Case
,
LOVE Glass Coasters
, a glass of water & hair ties.
3. What Is Your Least Favorite Chore?
I hate cleaning the floors. Sweeping and mopping... Blah!
4. If You Could Eliminate One Thing From Your Daily Routine, What Would It Be?
Hmm... Doing my hair. I wish I could just wake up with fabulous hair and not have to worry about it.
5. What Do You Do To Vent Anger?
I scream and curse a lot if I can, if not I cry because I want to be screaming and cursing.
6. What Is Your Favorite Holiday Of The Year & Why?
Christmas. There is awesome food and presents.