As you all may or may not know, I absolutely love the following things; makeup, a good conference and
YouTube
videos. So when I heard that
BeautyCon
was coming to New York, I had to get a ticket and make my sister, as well as Liz get tickets also -- All three of us got PRO tickets because after
LuckyFABB
I realized VIP/PRO is for me.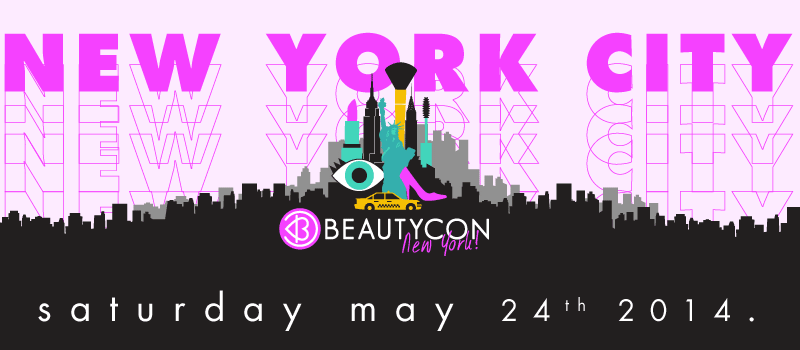 ABOUT BEAUTYCON
BeautyCon is a fashion and beauty summit for the internet's most influential beauty and fashion icons and their ever-growing number of fans. BeautyCon has already taken over LA and London in the past two years, and now we're bringing all the fun to New York! Hundreds of content creators and celebs will come together to network, mingle, talk industry news, discuss the future of online media, and participate in panel discussions and Q&A's. Thousands will attend BeautyCon NYC and be able to participate in interactive presentations, watch performances, create content, shop, play games, learn about new products, and above all, be able to interact with some of the internet's most popular beauty icons!
GUEST LIST
I'm really excited and I honestly can't wait for May 24th to roll around.