Seth MacFarlane's western-comedy
A Million Ways To Die In The West
(2014) is coming to theaters Friday, May 30th and in honor of it I'm giving away three (3) prize-packs, which will include one (1) t-shirt and one (1) flask.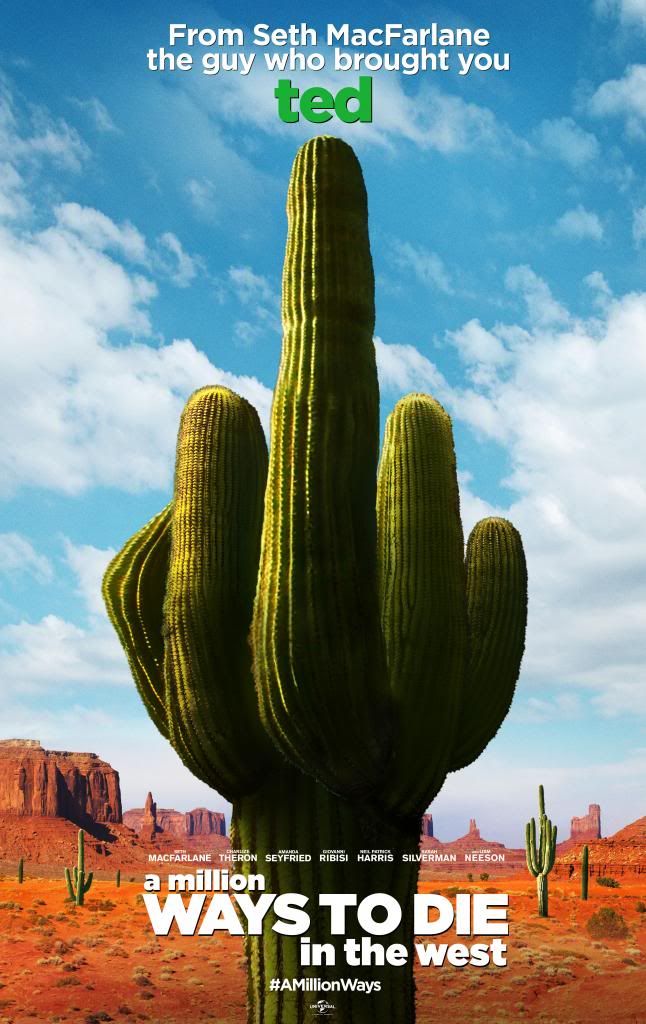 Seth MacFarlane directs, produces, co-writes and plays the role of the cowardly sheep farmer Albert in A Million Ways to Die in the West. After Albert backs out of a gunfight, his fickle girlfriend leaves him for another man. When a mysterious and beautiful woman rides into town, she helps him find his courage and they begin to fall in love. But when her husband, a notorious outlaw, arrives seeking revenge, the farmer must put his newfound courage to the test.





Starring alongside MacFarlane are Oscar® winner Charlize Theron, Amanda Seyfried, Giovanni Ribisi, Neil Patrick Harris, Sarah Silverman and Liam Nesson. MacFarlane reunites many of the filmmakers behind Universal and MRC's hit film Ted including Scott Stuber (Bluegrass Films) and Jason Clark who produce, and Wellesley Wild and Alec Sulkin who co-wrote the script.
This is a standard Rafflecopter giveaway. In order to be one of the three lucky winners you must leave a comment below about your favorite western movie and follow this blog using Google Friend Connect. You can gain additional entries by doing a number of other tasks listed in the widget below. Good luck!
a Rafflecopter giveaway
••••••••••••••••• CONTEST ENDS MAY 27th AT MIDNIGHT •••••••••••••••••
This post and giveaway were sponsored but I did not receive monetary compensation. I'll be receiving my own prize pack identical to the winners.