For some reason the other night Justin told me that he wanted to look into ordering some art work for our apartment because we really don't have anything up on our walls (All we really have up is one of the "Everlong" vinyl we gave each other for our ten year anniversary and that giant
Fathead®
wall sticker I posted about
here
last summer). And as to what sparked this I'm not exactly sure, but I'm totally okay with it because over the weekend while I was at Lisa's apartment I was admiring all of the prints she and her fiancé have up. Especially this one print by artist
Charmaine Olivia
entitled "
New Mexico
" which I absolutely loved. And I had started looking into ordering some prints for our apartment but I hadn't said anything to Justin. So him bring art up was very serendipitous.
Since this came up we both started looking at prints of various things that interest us (ex: movies, music, so on and so forth) and we went from thinking about to owning a
Lora Zombie
print called "Slimer" that is a limited edition print to commemorate the 30th anniversary of Ghostbusters (1984) -- Because as you may or may not know... Justin "Fucking loves Ghostbusters!"
So now we have to find other prints to go along with "Slimer" as well as the "Everlong" vinyl art work. And I'm seriously in love with "
Dark Desert Highway
" by
Dave Sanchez
. I adore the subject matter and I think the colors in it would work well with the other pieces.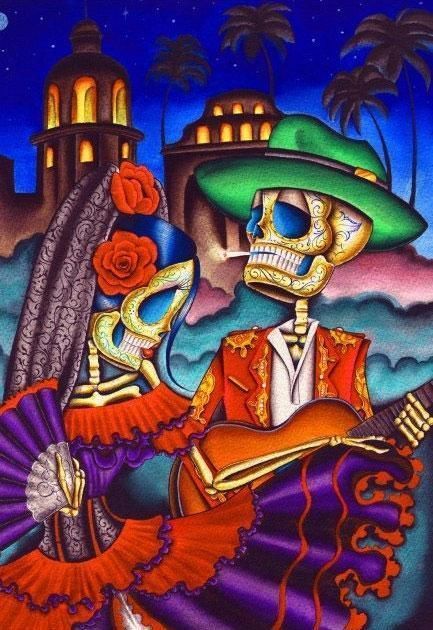 So yeah, I'm kind of loving this current art phase Justin is in and I hope it lasts long enough for us to get some cool pieces to decorate the apartment with. And you can bet once we get some pieces up I'll be posting pictures.
Do you guys have any artist recommendations? I'd love to check out other people's work.