Dwayne "The Rock" Johnson's film Hercules (2014) is coming DVD on November 4th and in honor of that I'm giving away two (2) copies of the DVD to two (2) lucky winners!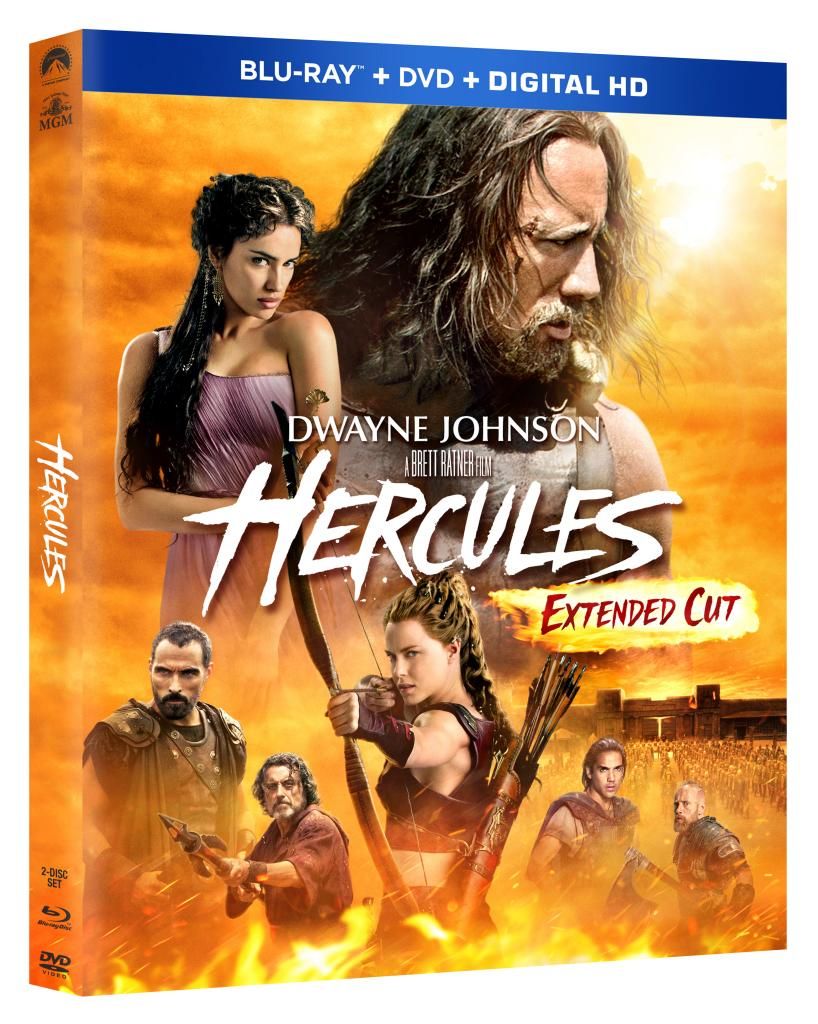 Global superstar Dwayne Johnson delivers an unforgettable performance as the mighty Hercules in this thrilling story of strength, courage and heroism. When a terrifying new enemy threatens the innocent, Hercules and his fearless team of warriors must lead their army in a battle against overwhelming odds. HERCULES boasts a sensational cast of acclaimed actors including Ian McShane (Pirates of the Caribbean: On Stranger Tides), Joseph Fiennes (TV's "American Horror Story"), Rufus Sewell (The Illusionist), and John Hurt (Immortals).
HERCULES Blu-ray 3D and Blu-ray Combo Packs with Digital HD include both the theatrical version of the film, as well as an extended cut (in 2D only) with exciting new action not seen in theaters. The sets also boast over an hour of in-depth, behind-the-scenes special features including 15 deleted and extended scenes, interviews with the cast and crew, a look at the weapons employed by Hercules and his team, commentary featuring director Brett Ratner and more.

This is a standard Rafflecopter giveaway. In order to be one of the two (2) lucky winners you must leave a comment below about your favorite story from Greek mythology and follow this blog using Google Friend Connect. You can gain additional entries by doing a number of other tasks listed in the widget below. Good luck!
a Rafflecopter giveaway
••••••••••••••••• CONTEST ENDS NOVEMBER 2nd AT MIDNIGHT •••••••••••••••••
This post and giveaway were sponsored but I did not receive monetary compensation. I'll be receiving my own copy of the movie identical to the winners.