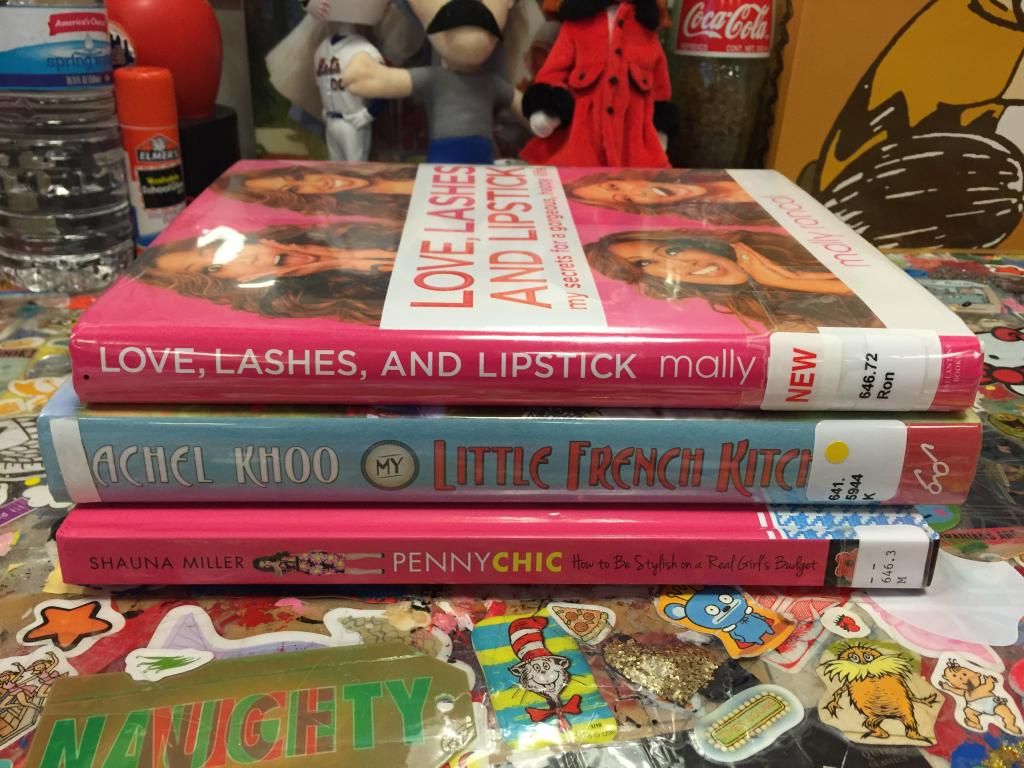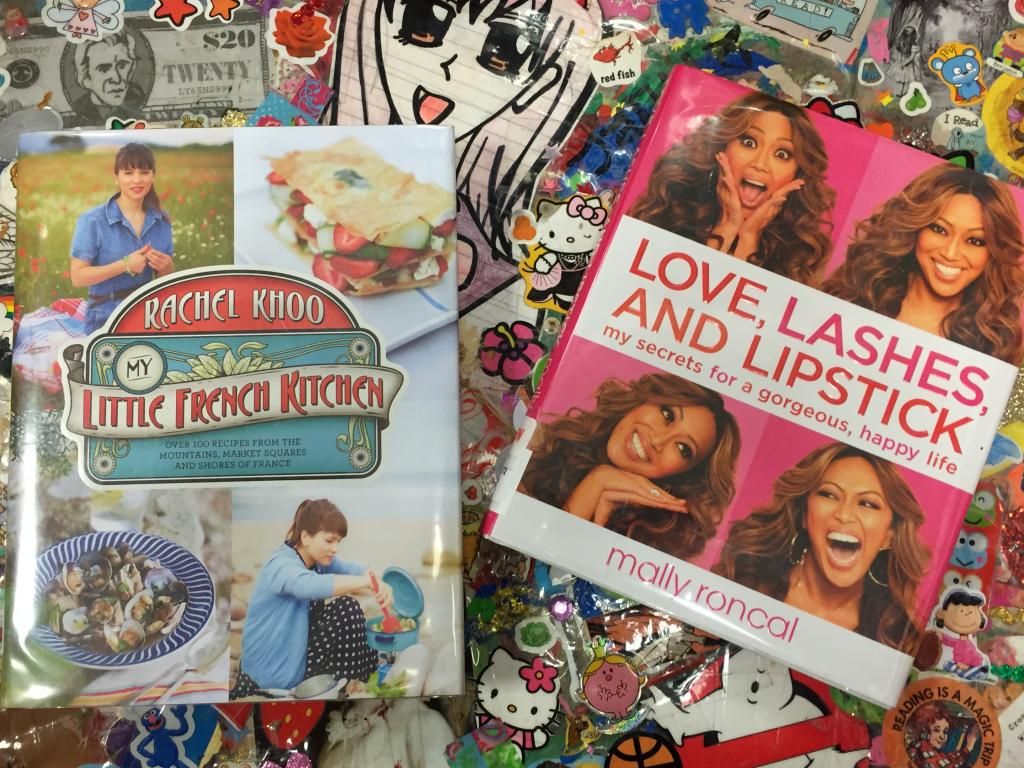 "My Little French Kitchen" by Rachel Khoo
The world fell in love with Rachel Khoo through her cookbook and television show The Little Paris Kitchen, and immediately began to covet her Parisian lifestyle, fashion sense, and delicious recipes. In My Little French Kitchen, Rachel leaves Paris and travels to the mountains, villages, and shores of France, sampling regional specialties and translating them into more than 100 recipes. With more than 100 photographs, as well as dozens of Rachel's own hand-drawn illustrations, this is the perfect gift for young foodies and Francophiles as well as fans of The Little Paris Kitchen hungry for more fresh takes on French classics.
Website
:
Rachel Khoo
Youtube
:
Rachel Khoo
• • • • • • • • • • • • • • • • • • • • • • • • • • • • • • • • • • • • • • • • • •
"Love, Lashes & Lipstick: My Secrets For A Gorgeous, Happy Life" by Mally Roncal
From A-list celebrity makeup artist and Mally Beauty founder Mally Roncal comes an inspirational guide to living a gorgeous life inside and out, with step-by-step beauty lessons and personal stories about how inner strength, a positive outlook, and plenty of mascara can empower and uplift women at every age.
Celebrity makeup artist Mally Roncal has a message she wants to share with the whole world: What makes you different makes you beautiful! It's the mantra that inspires her work with A-list clients (who include Jennifer Lopez, Mariah Carey, Beyoncé, Angelina Jolie, Taylor Swift, Mary J. Blige, and Kelly Osbourne) and every single "bulletproof" item in her Mally Beauty cosmetics line. With her warm, generous spirit, infectious energy, and deeply rooted belief that with a positive outlook and a couple of genius makeup tricks every woman can be gorgois inside and out, Mally has created a legion of fans, a.k.a. Mallynistas, who faithfully tune in whenever she appears on QVC and follow her on Facebook, YouTube, Twitter, and Instagram.
In Love, Lashes, and Lipstick, Mally tells her own story of growing up as the daughter of two Filipino doctors; smuggling blue eyeliner into her Catholic school; breaking into the business (with giant platform heels and bleached blond hair) in New York; jetting around the world with megastars; meeting her soul mate when she was least expecting it; and gradually building a full, joyous life running her own business and raising three young girls.
Along with her wise and hilarious life lessons, Mally shares the secrets to all her signature looks with easy, step-by-step instructions and gorgeous illustrations. Want to master Beyoncé's and JLo's sexy glow, or the ultimate smoky eye? Need to look polished but fierce for a big day at work, or fake eight hours of sleep when you only got four? As Mally would say, "It's all here, my loves! Come and get it!"
Website
:
Mally Beauty
Youtube
:
Mally Beauty
• • • • • • • • • • • • • • • • • • • • • • • • • • • • • • • • • • • • • • • • • •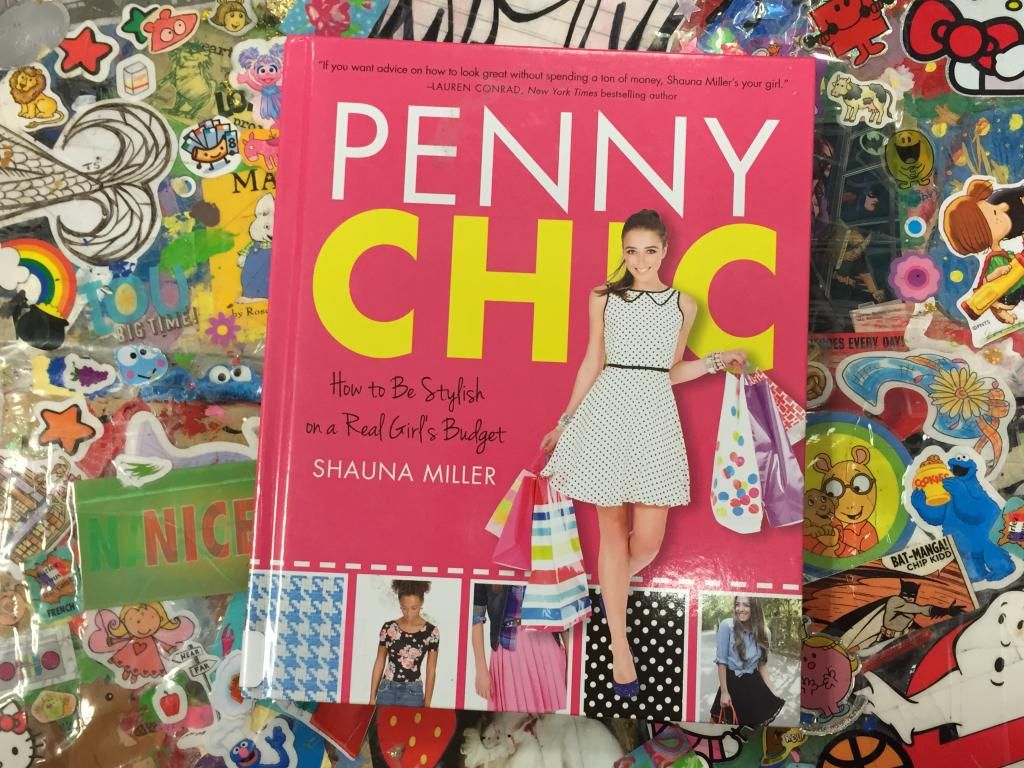 "Penny Chic: How to Be Stylish On A Real Girl's Budget" by Shauna Miller
Fashion stylist and blogger Shauna Miller knows it's easy to look chic when money is no object. The real challenge is learning how to look good--and feel good--without spending a fortune.
Based on her hit blog of the same name, the Penny Chic style guide will help you identify your fashion inspirations and discover your personal style. It also includes budget-conscious tips for DIY projects and how to find and recycle old pieces, guidance about getting the most out of a shopping trip to stores like Walmart and Target, and advice on how to put it all together to create a killer outfit and wear it with confidence.
Look inside and discover what it means to be truly Penny Chic!
Website
:
Penny Chic
Youtube
:
Penny Chic
• • • • • • • • • • • • • • • • • • • • • • • • • • • • • • • • • • • • • • • • • •
In terms of
"Make Up: Your Life Guide to Beauty, Style & Success--Online and Off" by Michelle Phan
from the last edition of "From The Hold Shelf (Or What I'm About To Read)" I thought the book was just okay and nothing really special. I had watched Phan's "
Draw My Life
" video on Youtube, so I skipped the whole My Life So Far chapters and 90% of the other stuff in the book was stuff I knew or didn't really care about, but I guess if I was in college or something I might have. Overall it was an okay time killer for this twenty-nine year-old librarian.