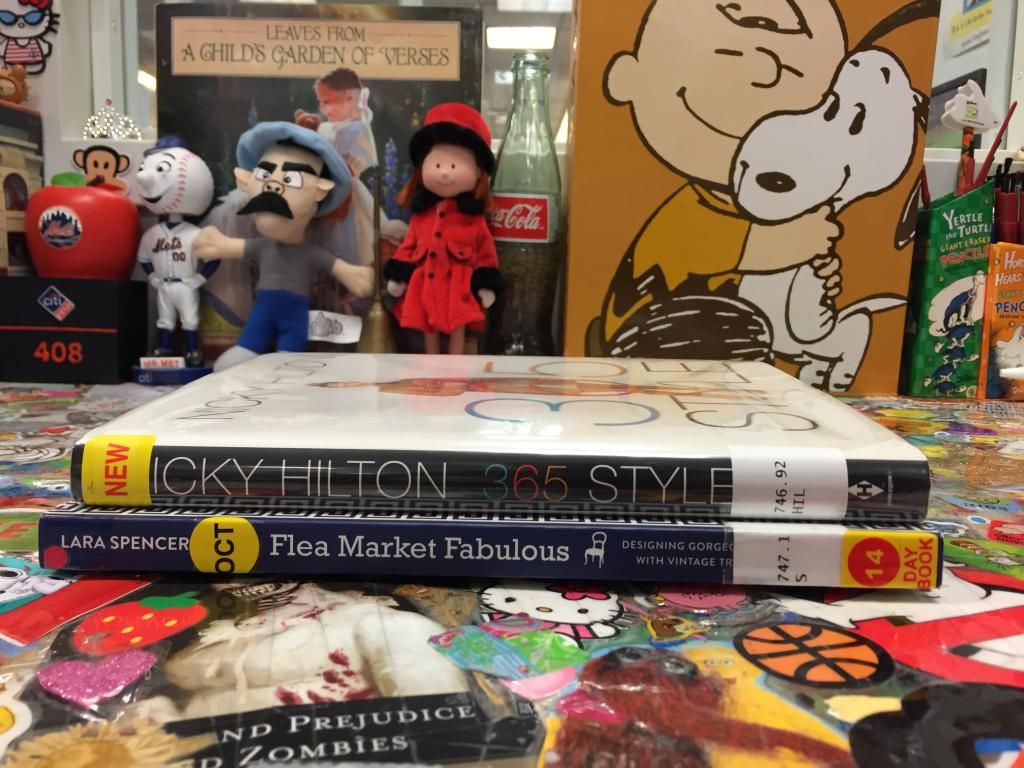 "Flea Market Fabulous: Designing Gorgeous Rooms with Vintage Treasures" by Lara Spencer
Focusing on nine different rooms (including her own recently purchased Manhattan apartment), Lara Spencer shows readers that all it takes is planning, shopping know-how, and a little imagination to create beautiful and comfortable homes that reflect their personal style. She takes readers through the step-by-step process of overcoming the challenges of the room, offering helpful tips and lessons along the way. She identi­fies the design dilemma; comes up with a decorat­ing plan; makes a mood board for inspiration; compiles a shopping list; scours flea markets for furniture and accessories that fit the bill; restores, repurposes, and reinvents the pieces she finds, giving them new life; and brings all the elements together in the gorgeous, finished space. With illuminating before, during, and after photographs of her DIY projects and the room installations, Lara demystifies the decorating process and allows readers to envision endless possibilities for what they can do in their own homes.
• • • • • • • • • • • • • • • • • • • • • • • • • • • • • • • • • • • • • • • • • •
"365 Style" by Nicky Hilton
From red carpets and runways to front row at Fashion Week, designer and muse Nicky Hilton has earned her reputation as a style icon. Exposed to the top tier of the fashion industry from childhood, in this style guide Hilton reveals tips and tricks of the trade she has learned along the way.

Never having employed a stylist, Hilton has created her own personal style. In this guide she helps you discover yours. Despite her opulent upbringing, Nicky maintains a less-is-more mindset and instructs you how to look like a million—without spending a million.

Her formula for creating your signature style is as easy as 3-6-5. Consider the 3 main aspects of your lifestyle, choose 6 staple items of clothing, and identify 5 essential accessories. This simple plan will allow you to make savvy wardrobe selections that keep you on-trend and out of hoarder status, for good.

Nicky shares her best-kept style secrets:
The $30 wardrobe item you can't live without
The one closet accessory that keeps you organized at all times
Five must-have wardrobe items
DIY upgrades: from bygone to brilliant
How to pack like a jet-setter
Full of personal stories, style successes, fashion mishaps and more, 365 Style is the ultimate guide to fashion from the style expert turned best friend you never knew you had!
• • • • • • • • • • • • • • • • • • • • • • • • • • • • • • • • • • • • • • • • • •
I haven't actually had a chance to check out
"Humans of New York" by Brandon Stanton
but I'll get to it by the next round of these.