I had a whirldwind of a weekend, which I'm going to tell you all about throughout the course of the week, and it all started with an adventure in New York City on Friday with Chas who was in New York to attend our friends' Alana & Allie's wedding...
So I woke up relatively early for me on a day off to get ready and take the forty-five minute LIRR ride into New York City. And once I was in Manhattan I walked from Penn Station (Where I was followed for a block and a half by one of those dudes who work for those bus tours of NYC because he found the need to hit on me for that long) to the
Pod Hotel
on 39th Street where Chas spent the night. And that is when our adventure began...
Rockefeller Center
to meet up with Day, who works in the area, for a mid-morning snack from
Magnolia Bakery
. We sat in the plaza, ate our various goodies and talked about the going ons of the weekend (i.e. - Alana & H's wedding, after parties, etc) until Day's break was over.
After chillin' with Day, Chas called her friend Ryan who works for one of the television networks out of 30 Rock to see if we could say hi to him. He happened to be coming up on his lunch break and was able to get us both passes into the building, so we hung out with him in the commissary as he ate his lunch hoping to spot maybe an SNL cast member or someone from Jimmy Fallon (Where Chas actually interned in 2009) but unfortunately both shows were off for the week so no such luck.
When he was done eating he took us down to where SNL is filmed and then up to the floor where the network he works for, as well as another, had their offices. He showed us around and a little bit of what he was working on before it was time to say goodbye.
Nintendo World Store
, which is practically around the block from where we were, to check it out. It was okay. The coolest thing I thought they had was this display on the second floor with all of their handheld devices from the very beginning to now.
When we were done there we decided it was time to jump on the subway and head to the East Village to get our thrifting/vintage shopping on -- Which was something we love doing when we are together.
No Relations
, Mr. Throwback, Ladies and Gentlemen,
Tokio7
, Buffalo Exchange, as well as a few more that I don't remember the names of because we just popped in them for a minute or two.
On the way into one of them we met these two straight twenty-one year old guys who were talking to each other about manicures and stopped us to ask us about it. Then proceeded to ask us what we thought about various vintage items they were thinking about buying. I'm not going to lie, they were super entertaining.
Momofuku Milk Bar
and see what all the hype was behind their famous cereal milk. So I got their original cereal milk and a cornflake chocolate chip marshmallow cookie, while Chas got cereal milk soft serve with crunch. It was all just okay but now we know.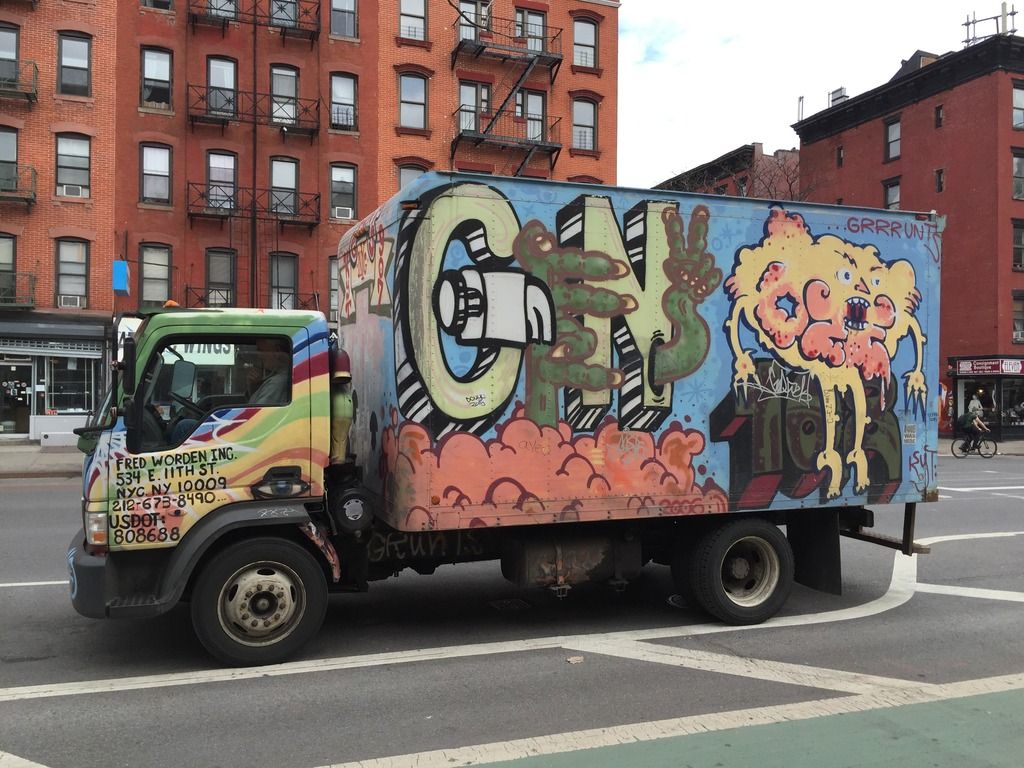 Video Games New York
, which is an independent video game store "known for their unique collection of video game systems and games, American and imports" because we were on the hunt for some random old school video games. Unfortunately they didn't have the game I wanted but Chas ended up walking out with an import Gundum game.
Bosie Tea Parlor
and had ourselves an awesome little tea party that included a sighting of Evan Michelson from the show
Oddities
(2010-Present).
I cannot tell you how much fun I had with Chas. We always have a great time when she comes to visit and it's like she never left every time we see each other. I'm so happy I took the day off to hang out with her and I'm so sad that she's gone back to Cali.