Last Wednesday I saw Incubus and Deftones play
Jones Beach Theater
here on Long Island with my sister, her boyfriend Erik and Liz. Unfortunately I don't have great pictures from the show because we opted to see them from further away this show but I still wanted to do a little post about it.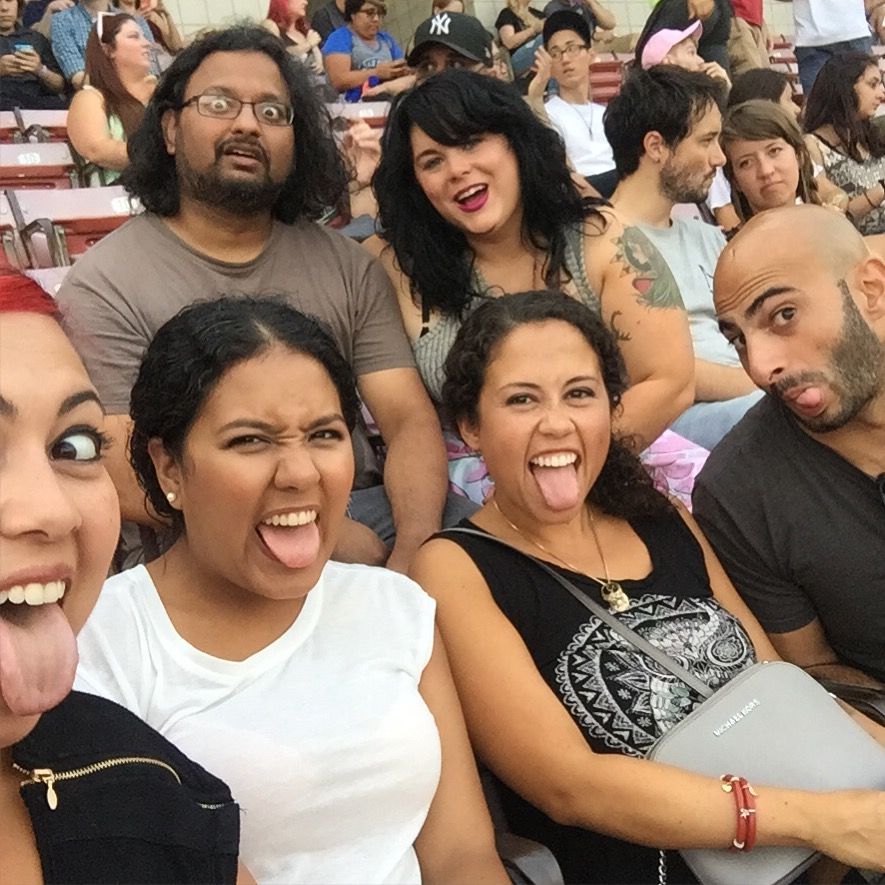 We don't know the two people in the row above us. But they were pretty bad ass.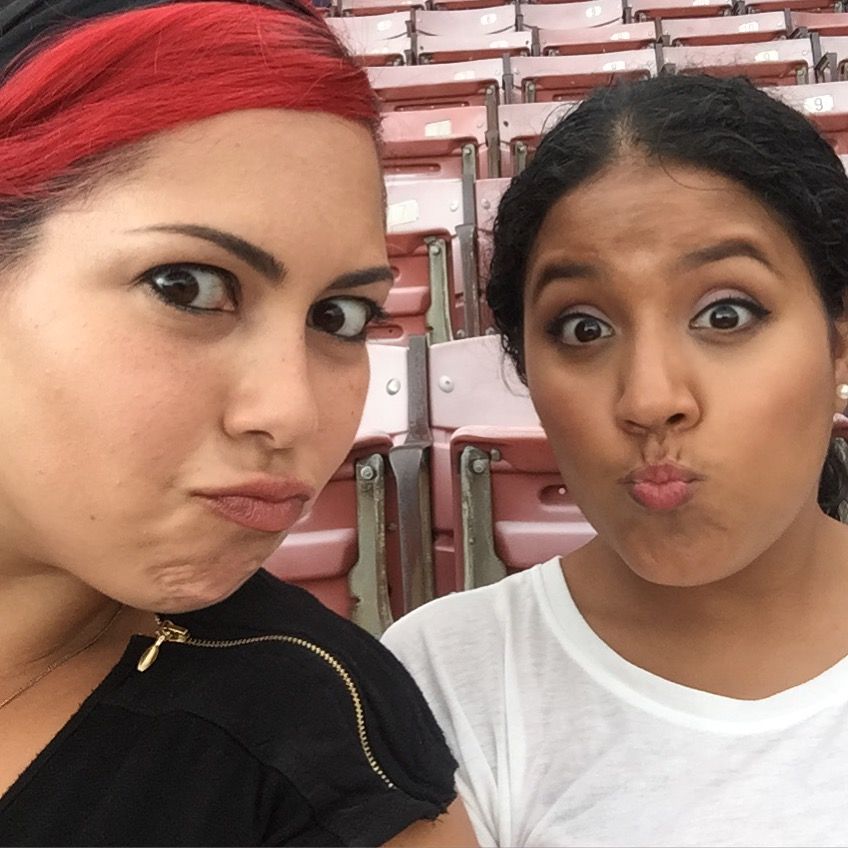 Making stupid faces because that what Liz and I do.
They had two opening bands, The Bots and Death From Above 1979. Both which we missed watching watching because we decided to hang out in the parking lot (Which is the thing to do at Jones Beach Theater, especially if it's a nice evening before the show started started) but we kinda sorta heard them.
The Deftones came on after Death From Above 1979 and they were fine. I don't listen to them, so they sounded good but I don't actually know any of their songs aside from "Minerva" which they didn't play. After their seventeen song set and a short break Incubus came on.
Deftones Set List
Diamond Eyes
Rocket Skates
Tempest
Swerve City
Bloody Cape
Sextape
You've Seen the Butcher
Beware
My Own Summer (Shove It)
Lhabia
Knife Prty
Digital Bath
Change (In the House of Flies)
Be Quiet and Drive (Far Away)
Headup
Bored
Engine No. 9
And as always Incubus was great (This was my 10th or 11th time seeing them live). I mean, I would have liked to listen to them play longer but shorter set lists are the nature of the beast when a band headlines with another. At least Brandon took his shirt off to play the drums which is something he hasn't done in forever -- My sister was extremely happy.
Incubus Set List
Nice to Know You
Anna Molly
Circles
Absolution Calling
Are You In?
Sick Sad Little World
Vitamin
Trust Fall
In the Company of Wolves
Pistola
Wish You Were Here
I Miss
You Love Hurts
Pardon Me
Megalomaniac
Drive
A Crow Left of the Murder
Overall it was a good show. I would have preferred to see them alone but whatever. I'm looking forward to seeing them the next time their on tour but I hope they go back to playing smaller venues because I like smaller shows better. But honestly they're my favorite band and I'll see them no matter where they play.