Just because I wanted an excuse to post
BuzzFeed's
video "
Men Try Liquid Eyeliner
" I've decided to do a post about my favorite eyeliners.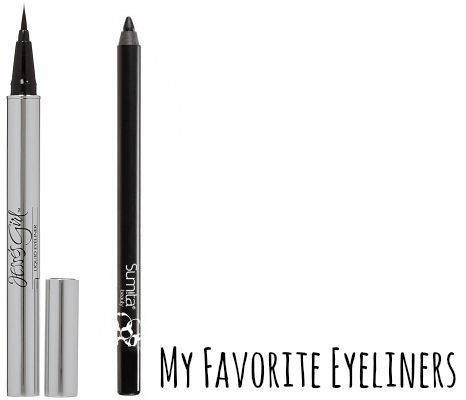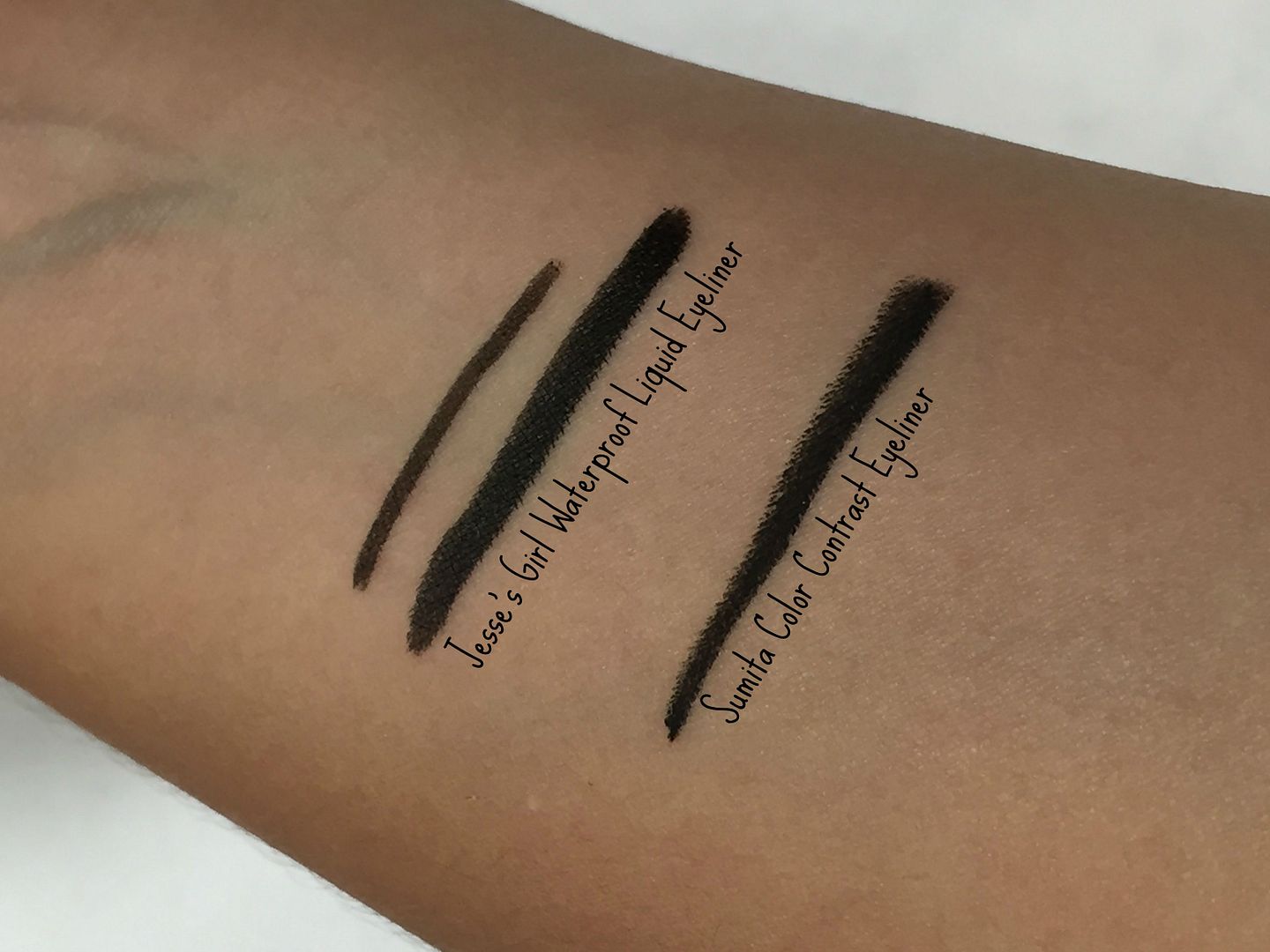 Jesse's Girl Waterproof Liquid Eyeliner (Black)
-- $6.99
Before discovering this eyeliner in an Ipsy bag about six or so months back I was totally a
Maybelline Eye Studio® Lasting Drama™ Gel Eyeliner in Blackest Black
($9.99) kinda girl but since trying this one out I've been hooked (I have even gotten friends hooked on it). It has Japanese calligraphy-style brush that makes perfect lines and the formula is quick-dying and smudge proof which is something I need. It's a great eyeliner for the lid, unfortunately it isn't a great waterline liner but that's what the next liner is for.
Sumita Color Contrast Eyeliner (Black)
-- $11.00
I've been in love with this liner as a waterline liner ever since receiving it in a
Birchbox
a few years ago. And up until discovering the
Jesse's Girl
eyeliner, this was my most repurchased product ever (The
Jesse's Girl
is now my most repurchased because I only know of one store that sells it here on Long Island and I buy all of the black eyeliner they have in stock when I go to the store). It glides on easily and it's a super opaque black, which I love. If you wanted to use this on your lid it smudges well for a smokey eye when you first put it on but after a minute it wont budge.
Unfortunately the only place I know where to buy it is from
Birchbox
and they aren't currently selling the individual pencils, only this
Sumita Color Contrast Kit
($21.00).
And the video that prompted this post...
How amazing is this video?! I absolutely love these guys and their reactions to putting on eyeliner.