Minions
(2015) is coming to DVD on December 8th and in honor of that I'm giving away one (1) copy of the DVD to one (1) lucky winner.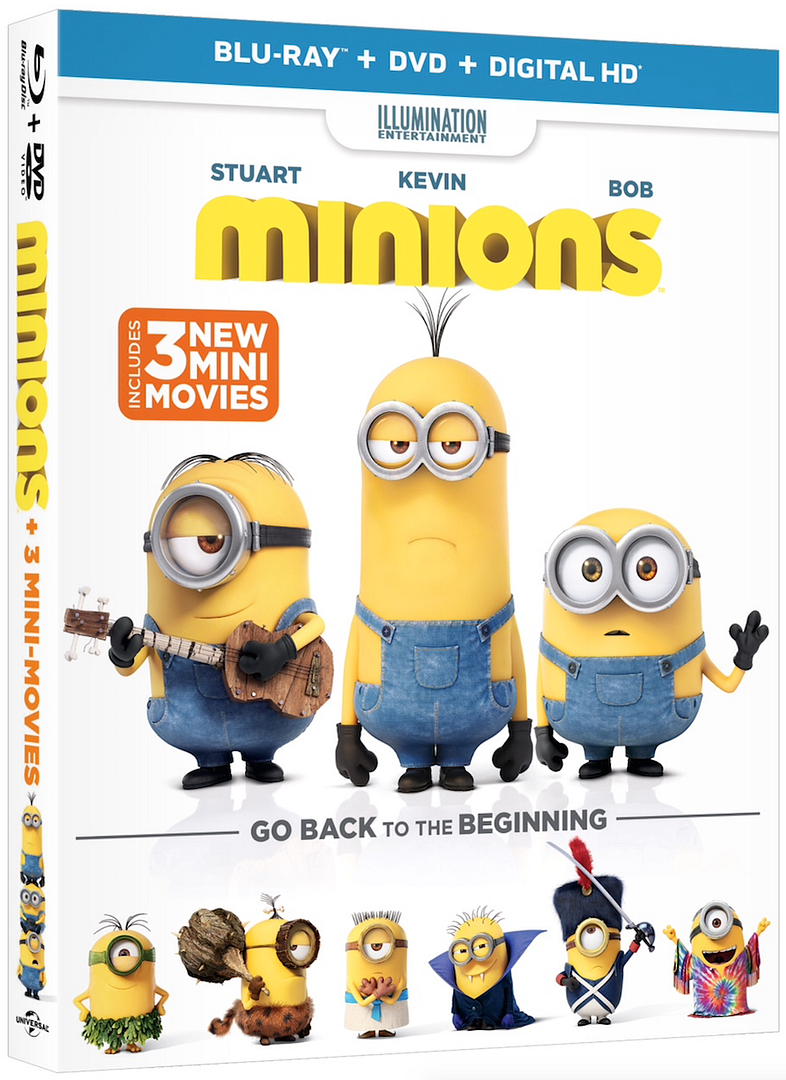 Since the dawn of time, Minions have served (and accidentally eliminated) history's most despicable villains. After their latest explosive mistake leaves them without an evil leader, the Minions fall into a deep depression. With the tribe on the brink of collapse, three unlikely heroes--Kevin, Stuart, and Bob—embark on a journey to find a new big boss. When their quest leads them to their next potential master, Scarlet Overkill (Academy Award® winner Sandra Bullock), our three heroes must face their biggest challenge yet: saving all of Minionkind...from annihilation!
This is a standard Rafflecopter giveaway. In order to be the lucky winner you must leave a comment below letting me know which minion is your favoite and follow this blog using Google Friend Connect. You can gain additional entries by doing a number of other tasks listed in the widget below. Good luck!
a Rafflecopter giveaway
This post and giveaway were sponsored but I did not receive monetary compensation. I'll be receiving my own Minions DVD identical to the winners.