After months of trying to coordinate with my friends, we were finally able to attend a
Paint Nite
yesterday -- Which is something Toni and I have literally been trying to do forever with each other.
For those of you that don't know,
Paint Nites
are events where people spend two hours creating a "one-of-a-kind" painting at a popular local bar/restaurant. There are typically calendars available on the various companies websites (
Paint Nite
,
Muse Paintbar
, etc) that show the paintings available for different days of the week and/or locations.
Anyways, like I said we've been trying to coordinate for months because we're all busy or the days we were available we didn't like the painting that were being offered. So we finally found a date, time and painting that we all liked so we went and got our paint on.
The painting we chose was titled "
Moonlit Mermaid
" and it was considered a moderate level painting (Paintings range from easy on up).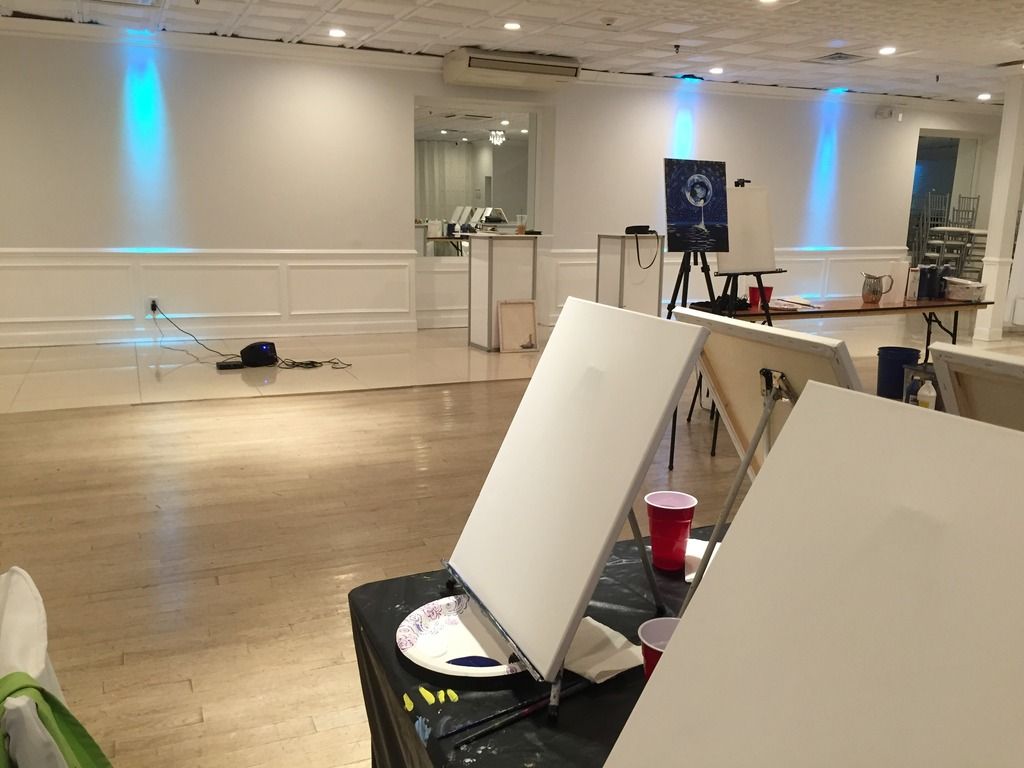 So yeah... Basically myself, Toni, Erin and Maria sat for two hours painting (With an awesome and funny instructor telling us what to do) and drinking while Justin and Day bopped in every-so-often to give us drink refills and/or say snarky things about our paintings (The two of them were drinking at the bar outside of the room
Paint Nite
was in and Justin was pretty drunk by the time we finished painting).
It was honestly so much fun and I cannot wait to do another one. If you've been thinking about doing one but you haven't yet, I highly recommend it.
If you have taken part in a Paint Nite or something similar, how was your experience? I would love to know! I'd also love to see the picture you painted!