Due to circumstances that I just don't want to get into, Justin and I were forced (Kinda, sorta, not really) into moving in together and we had a deadline of June 1st. So when everything went down we just jumped into searching for an apartment.
First we started by searching online with sites like
Trulia
,
HGTV Front Door
, etc. And what we learned from searching through them was that there were hardly any apartment buildings (I refuse to live in a rental property in someones home) in the area that we wanted to stay around and if there were they were either out of our price range or a fifty-five plus community -- All which blow.
Eventually we got tired of just looking at the same apartments over and over again online (It's really frustrating because apartments don't pop up as quickly as you want them to). So we decided to hop in the car and drive past the few places that we were interested in. Two of them we were completely fine with the areas around them, etc. and the other was a big hell no.
After we decided it was okay to live in the neighborhood of the apartment we didn't have an appointment to see, we called the agent from the listing and made an appointment to see the place later on that day.
I cannot tell you how nice the place was -- I meant to take pictures at the time but the realtor flustered me beyond belief (I think he thought we wouldn't meet the CoOp requirements and that we were wasting his time). All of the floors were hardwood, there were stainless steel appliances, washer & dyer in the apartment, etc. And all for an amazing price.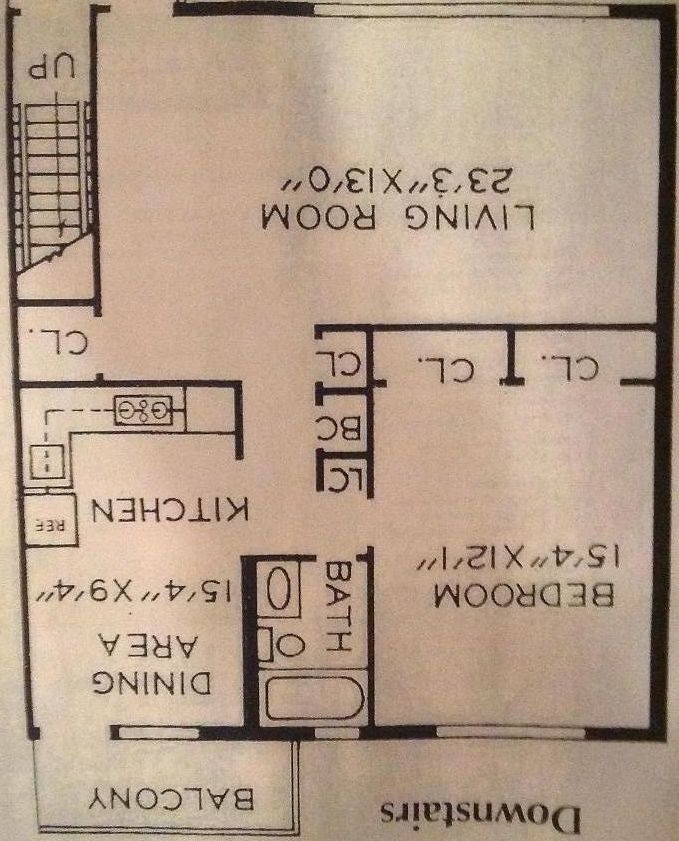 We both really liked it but we were scheduled to see another apartment closer to Justin's current place the next day and we wanted to wait to see it before making a decision.
Fast forward not even twenty-four hours later... I get a text from Justin telling me that the lady from the apartment we were supposed to view cancelled on us. The minute he told me that I had him call the real estate agent from the first place we saw to see if the current owners wanted to rent it or sell it (They were still in the process of deciding what they wanted to do), and if it was the former to start on the paperwork to try and get the place. Which was the case.
The day after that Justin went to get the paperwork and talked everything out with the real estate agent (Who was super nice this time around because he had checked Justin's credit score and got information from his job and realized that he was "perfect"). The minute he got home he called me to tell me exactly what was going on. Apparently the agent got seventeen calls about the place after we decided we wanted it and the owners decided they wanted to bump up the rent by a hundred dollars, but the agent said they couldn't do that to us since we were already into the process. Thankfully we jumped on it when we did.
But despite that I was still extremely anxious because Justin was going to Florida two days later and I wanted to make sure everything was in with plenty of time -- The paperwork was due on the first of April because we were dealing with a CoOp board. I also wanted to make sure that my friend who is a lawyer had a chance to read the lease and housing rules over to make sure everything was legit (They were).
Once Justin got back from Florida he finished up the paperwork and we both went to the real estate agents office to hand everything in. While we were there the agent made sure everything was okay, explained to us how the CoOp board at this particular building ran things, apologized to me for not letting me turn on the water while we were looking at the place (I wanted to check the water pressure and such but he copped an attitude with me and wouldn't let me. This actually pissed my lawyer friend off, along with some other things, to the point where he wanted to call the agent and say his clients were contemplating suing him for housing discrimination, etc), told us that when the board approved us that he'd take us in before our actual move in date to make sure everything was running properly so the owner wouldn't blame us later on and mentioned to us that since showing us the place he had forty-seven people call him who were interested in it.
About two weeks go by and the Tuesday the week before the actual meeting Justin got a phone call from the woman in charge of paperwork inviting us to attend their boards monthly meeting -- We were told by the real estate agent that if we got "invited" to the meeting that we unofficially got the apartment.
Fast forward about a week, Justin and I go to the board meeting and talk to a bunch of older ladies about ourselves for a whole ten minutes and we leave. The next day Justin gets an e-mail saying that we've been approved and we can move in when we feel like it -- We went with May 1st because we didn't want to pay partial rent for April.
So yeah, in total it took us over a month to get the place but despite all of the waiting we're super happy we got it. We're going to do that run through that I mentioned above with the agent this Saturday, so I'll very much so be posting pictures of our new apartment over the weekend!
I look forward to all of the new adventures I'm going to have living with Justin and I can't wait to share all of it with you guys!