My absolute favorite recipe this summer has been Greek quinoa. I make it at least once a week and Justin and I just eat every last bit of it up every time I make it. It's great for lunch, dinner or even as a snack on the beach. It's filling, delicious, etc.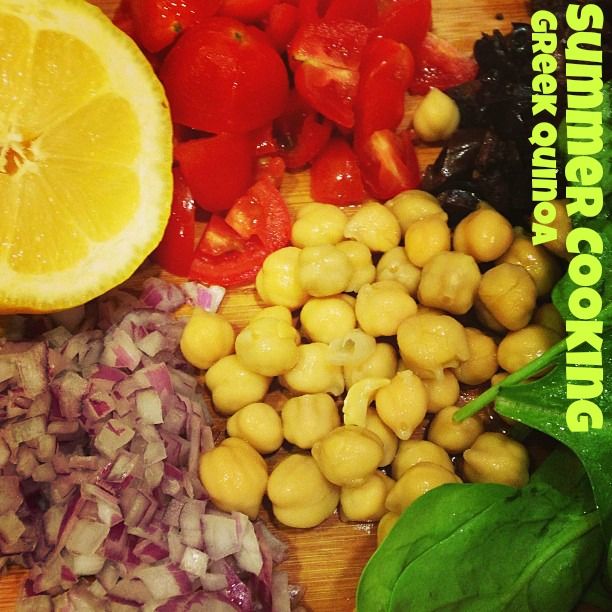 • 1 Cup Quinoa • 2 Cups Vegetable Stock • Olive Oil •
• Red Onion • Grape Tomatoes • Chick Peas • Feta •
• Baby Spinach • Kalamata Olives • Lemon • Pepper •
1. Bring the two cups of vegetable stock (You can use chicken stock if you'd like) to a boil
2. Add one cup of quinoa to the boiling stock
3. Cook for about fifteen minutes or until the liquid is absorbed
4. While the quinoa is cooking chop the onion, tomatoes and olives & set aside
5. Once the quinoa is cooked put into a container
6. Add baby spinach and stir it in until it wilts
7. Add in chopped red onion, chick peas, olives and tomatoes the juice of one lemon, a tablespoon of olive oil & black pepper to taste
8. Mix everything together and put in the refrigerator to cool down
9. When cooled add in feta
10. Eat cold or leave it out until it is room temperature
11. Enjoy!