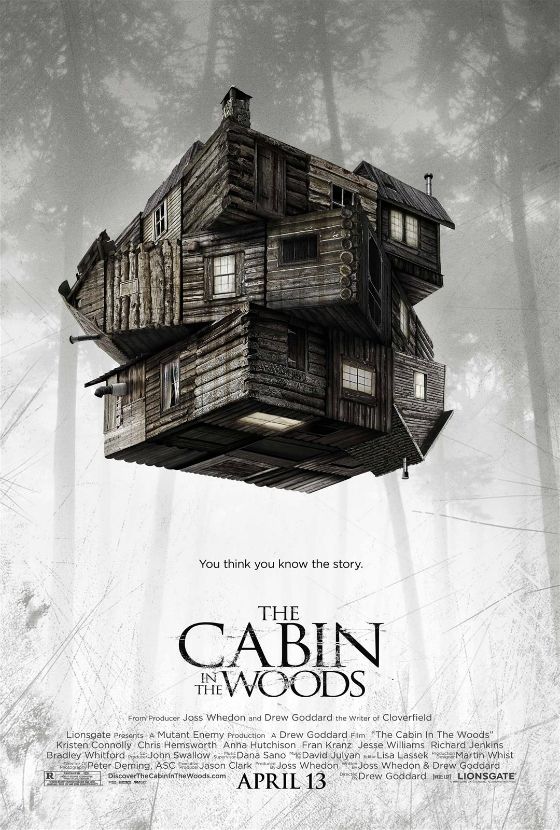 Five friends go for a break at a remote cabin in the woods, where they get more than they bargained for. Together, they must discover the truth behind the cabin in the woods.
Genre:
Horror/Mystery/Thriller
Cast:
Kristen Connolly, Chris Hemsworth, Anna Hutchison, Fran Kranz, Jesse Williams, Richard Jenkins, Bradley Whitford, Brian White, Amy Acker, Tim De Zarn, Tom Lenk
Directed by:
Drew Goddard
Written by:
Joss Whedon & Drew Goddard
Production:
Lionsgate
& Mutant Enemy
Release Date:
April13th, 2012
This is one of those films I went to see with little expectations of because it looked like tons of other horror/slasher films and it ended up blowing me away. I thoroughly enjoyed this movie and if you haven't seen it I really urge you to, more so than any of the other movies I've mentioned. It's really a great movie.