Last night I had the opportunity to go to the New York premiere of Joseph B. Vasquez's
The House That Jack Built
(2013). I got to cover the red carpet, as well as see the actual movie. And can I say, it was honestly one of the most amazing experiences I've had in terms of going to a movie screening. The whole cast was there (They were super nice, especially E.J. Bonilla who played the lead Jack in the film), we got to listen to Director Henry Barrial speak about the film and it's writer Joseph B. Vasquez (Who unfortunately passed away in 1995 due to an AIDS-related complications) and we got to watch a beautifully played out drama that still stood the test of time despite being penned nearly twenty years ago.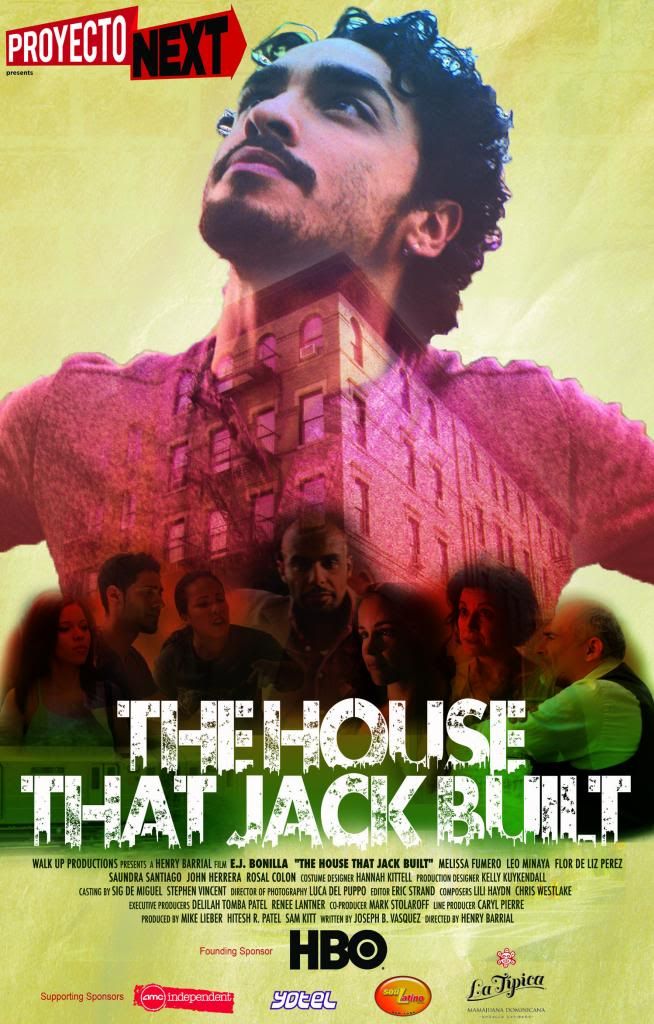 Jack Maldonado is an ambitious young Latino man who, fueled by misguided nostalgia, buys a small apartment building in the Bronx and moves his boisterous family into the apartments to live rent-free. All the while, he hides the fact that his corner store is a front for selling marijuana but soon has to deal with new unwanted competitive forces. It's only a matter of time before Jack's family and 'business' lives collide in tragic fashion.
Genre:
Drama
Cast:
E.J. Bonilla, Melissa Fumero, Leo Minaya, Flor De Liz Perez, Saundra Santiago, John Herrera, Rosal Colon, Javier Muñoz, Desmin Borges, Danny Henriquez, Raymond T. Williams, Judith Delgado, Jose Soto, Fidel Vicios, George Bass, Nathalie Lyon, Dolores Fleming, Julio Angel Feijoo, Tyler Alvarez, Jeremy Fernandez, Perry Martijena, Isabela Moner, Jonah Rosario
Directed by:
Henry Barrial
Written by:
Joseph B. Vasquez
The House That Jack Built
(2013). I thought it was a beautiful portrayal of Nuyorican life, struggles and even stereotypes within one family.
E.J. did an incredible job portraying the more than slightly delusional lead Jack. He made me love, yet hate this drug dealing family oriented individual (Go E.J. for making me want to high five a drug dealer).
I have nothing but positive things to say about
The House That Jack Built
(2013) and instead of sitting here and continuing gushing to you about how much I enjoyed this movie, I'm just going to urge you to see the film if you can. It is a great tribute to it's writer Joseph B. Vasquez and an awesome use of a
KickStarter
campaign (Yup folks, it was funded by
KickStarter
).
Lemme know if you have a chance to see it and what you think!