If you are in the New York City area and you'd like to attend an advance screening of Liam Neeson's newest film Non-Stop tomorrow Wednesday, February 26th at 7:30PM at the AMC Empire 25 I've got twenty (20) admit two tickets to giveaway. This is a super short giveaway, but totally worth it!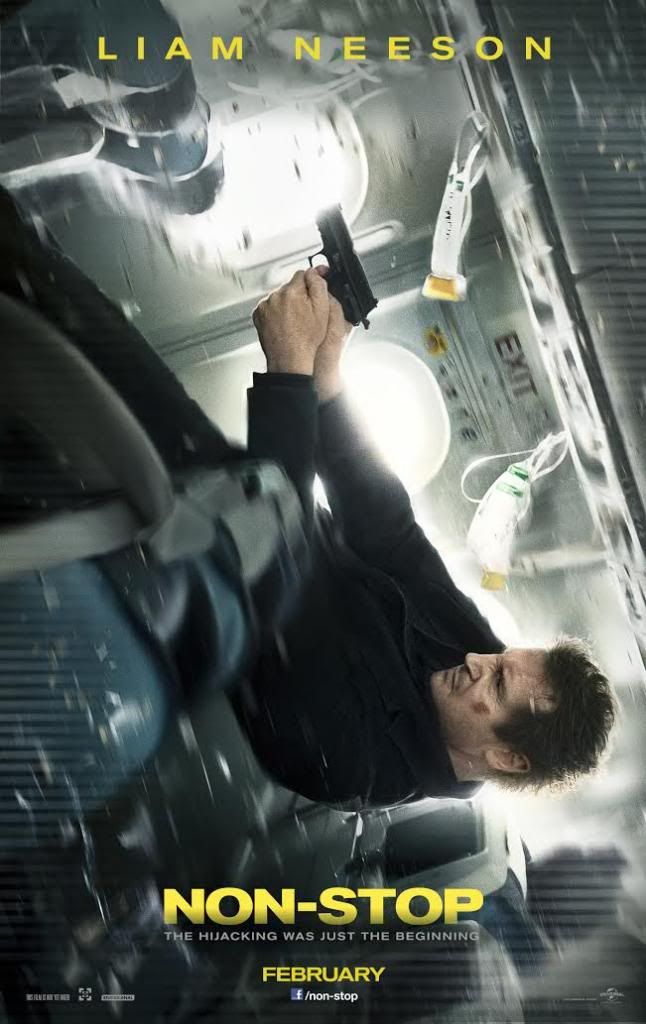 Global action star Liam Neeson stars in Non-Stop, a suspense thriller played out at 40,000 feet in the air. During a transatlantic flight from New York City to London, U.S. Air Marshal Bill Marks (Neeson) receives a series of cryptic text messages demanding that he instruct the airline to transfer $150 million into an off-shore account. Until he secures the money, a passenger on his flight will be killed every 20 minutes. The film reunites Neeson with Unknown director Jaume Collet-Serra & producer Joel Silver & co-stars Golden Globe Award winner Julianne Moore.
NON-STOP in theaters February 28th. The film is PG-13.
Twenty (20) lucky winners will receive the following...
One (1) admit two advance screening ticket to see Non-Stop for Wednesday, February 26th 2014 at 7:30PM in New York City at AMC Empire 25
NOTE:
This is just for a movie ticket. You have to pay for your own transportation to the movie theater.
a Rafflecopter giveaway
••••••••••••••••• CONTEST ENDS FEBRUARY 25th 7:00PM •••••••••••••••••
Legal Mumbo Jumbo
No one will be admitted late. This ticket may be used for admission only by the person to whom we issued it; it is not transferable. It has no cash value. The screening will be monitored for unauthorized recording. By attending, you agree not to bring any video or audio recording devices (including, without limitation, cameras) into the venue and you consent to a physical search of your belongings and person for recording devices. If you attempt to enter with a recording device, you will be denied admission. If you attempt to use a recording device during this screening, you consent to your immediate removal from the venue and forfeiture of your recording device and its contents. Any attempted unauthorized recording will be reported to law enforcement and may subject you to criminal and civil liability. We reserve the right to pursue any and all available remedies at law and in equity for any unauthorized recording and/or copyright infringement, including without limitation statutory damages of up to $150,000 per violation, and nothing contained in this notice shall be construed to limit our available remedies and/or legal recourse. You assume all risks of personal injury arising from or incidental to attending the screening, whether occurring prior to, during, or after the event.
This post and giveaway were sponsored but I did not receive monetary compensation. I saw Non-Stop Monday February 24th.