Last Saturday I was urged to take a break from all of the funeral stuff (It was Sabbath so, it's not like there was anything to be done at that point -- My aunt was Jewish) and attend the Stars and Stripes Festival at
Belmont Park
which I had been invited to over a month ago by Dan and Victoria from
America's Best Racing
. And can I tell you, it was a much needed fun event.
Seeing as we (Justin joined me for the festival even though he gave me crap for attending their Bourbon & Bluegrass watch party for the Bluegrass Stakes back in April -- The post about that is
here
) were guest of
America's Best Racing
we had free admission, they had a tent with food and drinks for us, their were food trucks at this particular event so they bought us lunch, they had a box for us to watch the races from, we had access to the paddock so we could get near the horses and jockeys, etc. I was an amazingly organized and beautiful event.
I'm not going to lie, before meeting Dan and Victoria and attending their events I had never given much thought to horse races. But since they've introduced me to their world I kind of enjoy it. I mean, it's a fun relatively cheap (The admission fee at Belmont Park is only $5.00, but if you're going to gamble you could spend a bit more) way to spend a day out with or without the family -- Their were a lot of families with little kids there.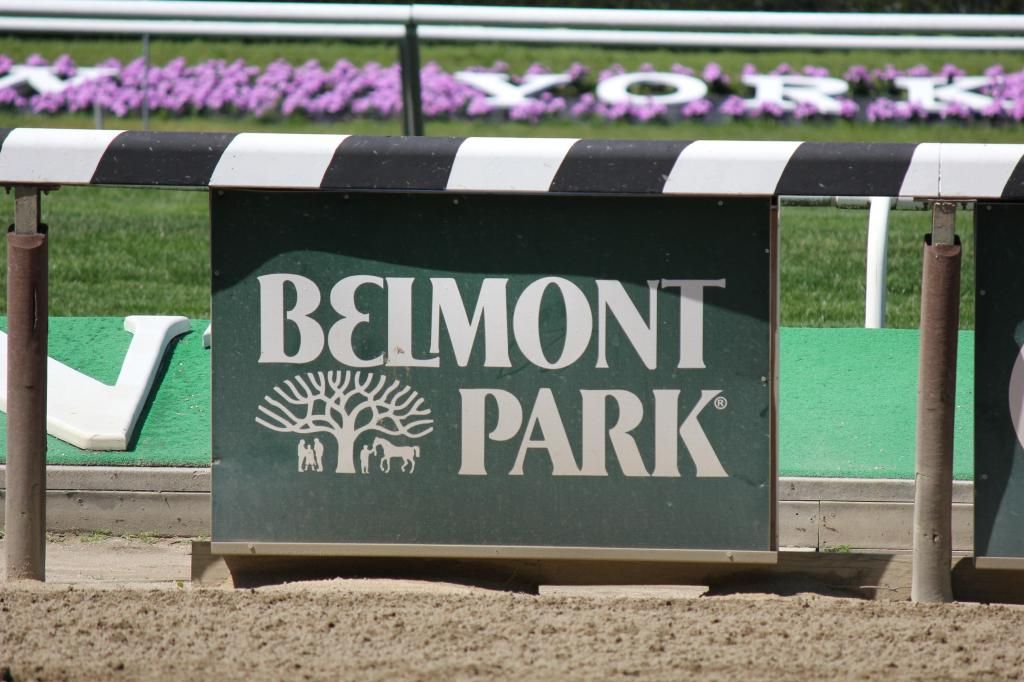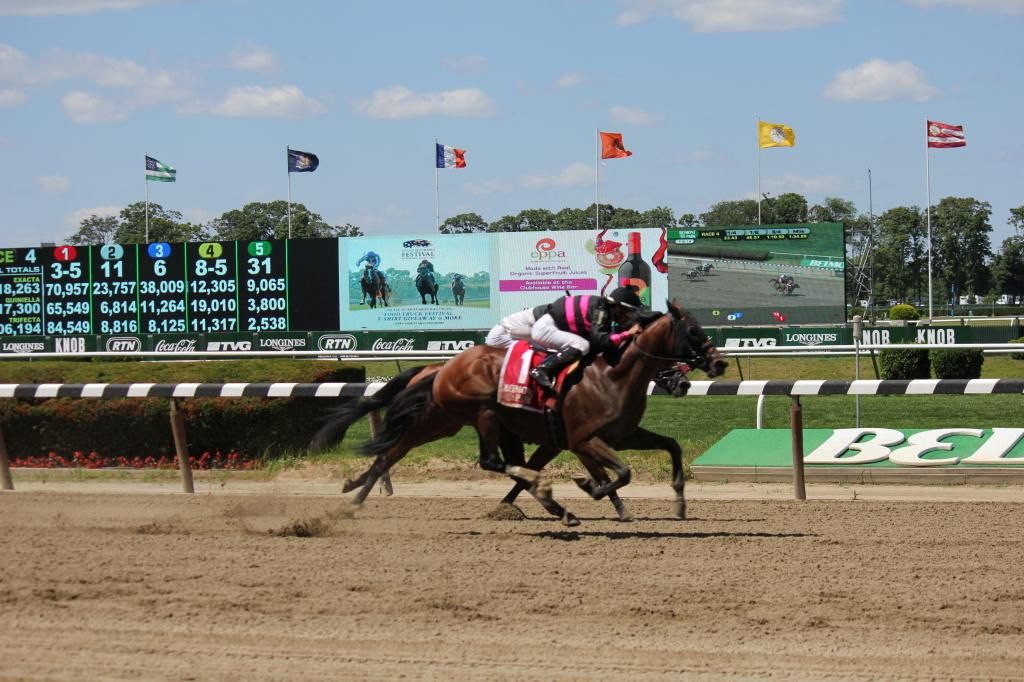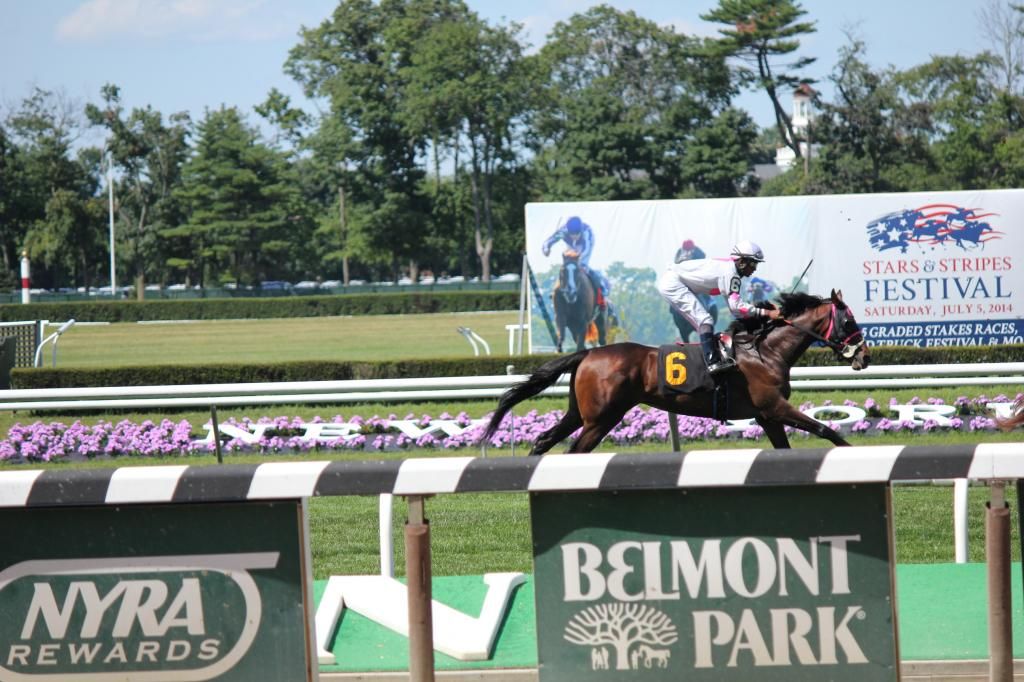 But honestly, I was really pleasantly surprised as to how much I enjoyed myself and I'd totally recommend spending a day at the race track if you're bored and looking for something to do.
Thank you again Dan and Victoria for a wonderful afternoon!