Apparently today is
National Dog Day
, so I thought I'd use this as an excuse to post some pictures of Nella -- Who for those of you that don't know, is my
sister's ex-boyfriend's
my sister's
family's spoiled three-year-old Hound/Pitbull mixed mutt that we adopted from
North Shore Animal League
back in October 2011.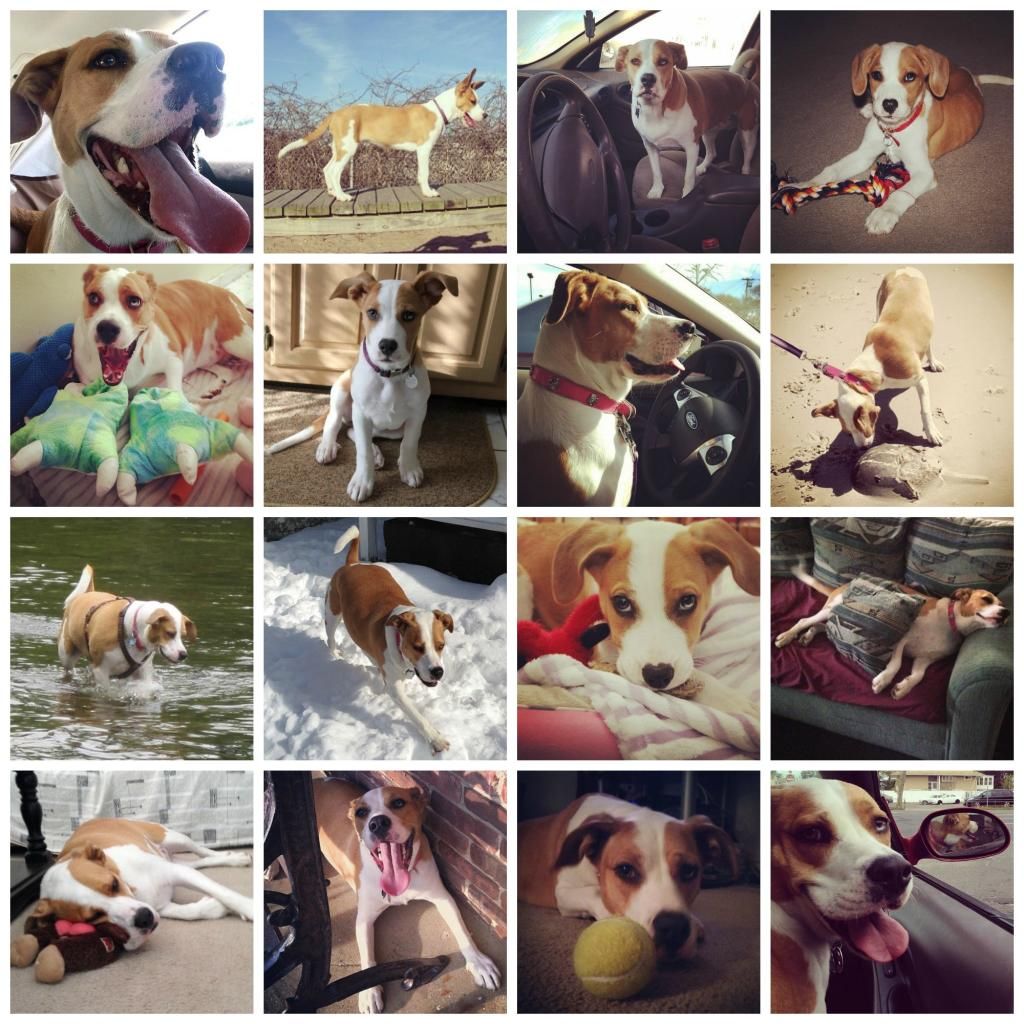 I'm not going to lie, before Nella I was not a fan of dogs. But since we've had her I've started to like them much better. That being said, I'm still a cat person at heart but I love love love Nella.
What do you guys think of dogs? Lemme know! Share a picture with me if you have one.
PS - If you want to see more of this mush, she has her own Instagram account
@NellaBellaBooDog
.