For the longest time I've wanted to drive to
Camp Hero State Park
out in Montauk here on Long Island because it used to be an Air Force station, so there are some buildings there from when it was and I wanted to check them out because I love abandoned things, plus I love a good outing at a park.
Camp Hero
to do some hiking (Have to break in those boots for Iceland) and exploring of the old building on the property.
We got about four hours worth of hiking and exploring in before it started to rain. During those hours, we saw some awesome wildlife, cool old buildings and batteries from when it was an operational military station from 1941-1981 and a bunch of other neat stuff.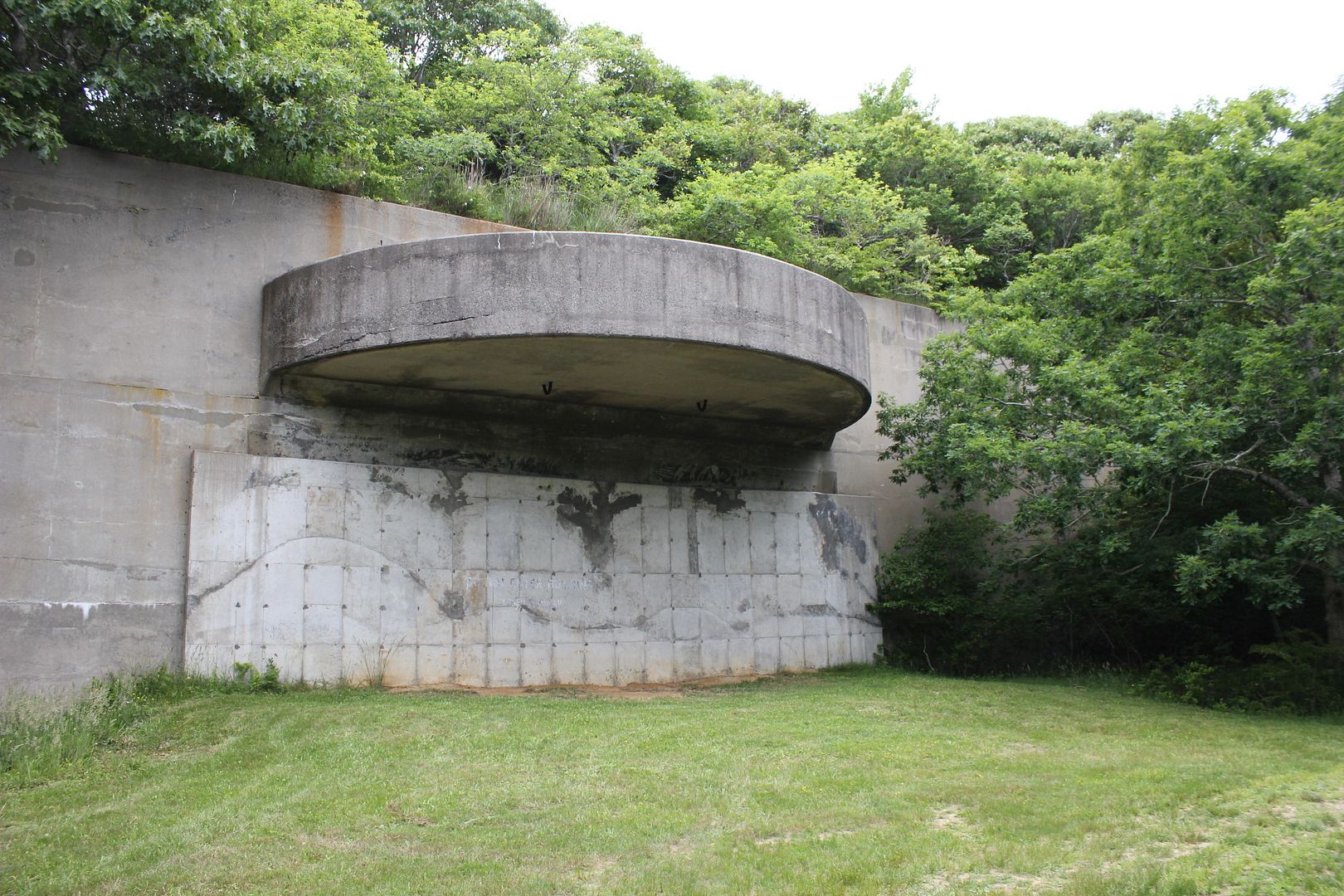 After our adventure we headed back to one of our other friend's houses to shower off, eat dinner and play video games until the wee hours of the morning.
On Sunday Justin, Erin and I headed over to Phil's apartment to meet up with him so we could drive out to Brooklyn to attend the
Morbid Anatomy Museum's
Morbid Anatomy Flea Market. We got there maybe thirty minutes after the event started and there was a line around the block to get in. We waited on line for a while but decided to not wait any longer because the set up seemed a little ridiculous to us and it was misty out.
So we decided that since we were already in Brooklyn that we'd drive over to Williamsburg and hit up the
Brooklyn Flea Market
. Which was a much better idea.
Flea
for some doughnuts to take home and some ice pops from
People's Pops
for the road, we headed back to Phil's dropped off the food and then we drove to
Sands Point Preserve
to do a little light hiking and wander around there.
At some point it started to drizzle, so we left the park and hit up
Salvatore's Coal Fire Pizza
for dinner before heading our separate ways.
So yeah, that was my weekend. We literally drove over one hundred and fifty miles all over Long Island to do all of these things and I think they were totally worth the mileage on Phil's car.
What did you do this weekend?