Over the weekend myself, my sister, Day, Toni, Liz and Rob went and had a brunch outing in New York City. And even though we tend to be creatures of habit we decided we need to try a different restaurant, and this time we had our brunch outing at
Il Bastardo
in Chelsea.
As we did last month, we woke up way too early to catch the LIRR into New York City. When we got to Penn Station we found Rob, who live near a different line than the rest of us, and then walked over to
Il Bastardo
. Where we had to wait on a line to get in -- Which should have been a warning.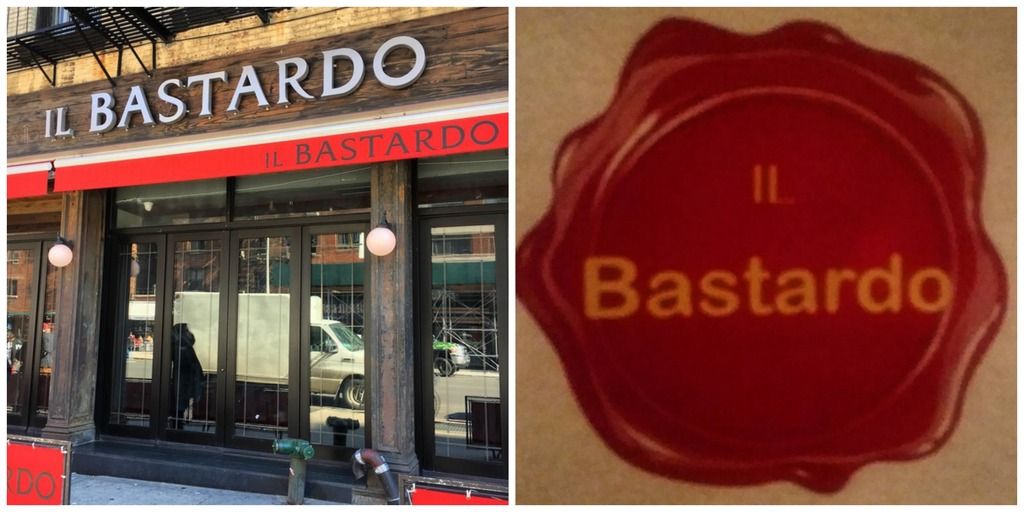 Once we got inside
Il Bastardo
and were seated we knew we were under dressed but we honestly didn't care because nothing mattered but the six of us eating
mediocre
good food, getting tipsy (Everyone gets their own bottle of champagne or other liter beverage) and enjoying each others company. Which we did for not even exactly two hours and then our server rudely made us leave our table.
Instead of sticking around and spending more money there (Which Day, Liz and I did
last time we went to brunch
because we were just having the best time at
Vamos Tacos & Tequila
), we moved on.
Some how Liz and Day ended up in
Chelsea Kennel Club
looking at puppies. Annoyed, the rest of us ran across the street to
Zagara Wine Bar
for some wine. Eventually they joined us.
After one glass of wine each; Rob decided to head back to Long Island, while the rest of us headed downtown to the
Andaz Wall Street
, where one of our friends had a hotel room for the night.
We had a "sexy" hotel party for about two hours. Which just involved us drinking more, dancing around the room and making fun of our friend.
When we had our fill of oversized bathtub selfies, we walked over to a bar that I still don't remember the name of. Ate a bunch of appetizers and drank some more, before we decided it was time to go home.
So despite the fact that
Il Bastardo
being just meh, we had a great day with each other. And I'm pretty sure that brunch at different restaurants in New York City is going to become our other monthly (Fat Kid Dinners being the other) tradition. Which I'm not mad at...
What are your thoughts on brunch? Do you go often? Not at all? Lemme know!
PS - The original title of this blog post was going to be "Five Spanish Chicks White Girl Wasted" and then Rob decided that the was joining us and I thought better of making the title "Five Spanish Chicks & A Gay Dude White Girl Wasted." Just thought that might amuse some of you...