Neighbors 2: Sorority Rising
hits theaters in two weeks and in honor of it's upcoming release I am giving away three (3) prize packs which each includes one (1) baseball cap and one (1) t-shirt.
Returning stars Seth Rogen, Zac Efron and Rose Byrne are joined by Chloë Grace Moretz for Neighbors 2: Sorority Rising, the follow-up to 2014's most popular original comedy. Nicholas Stoller again directs in a film that follows what happens when the will of parenthood goes against the bonds of sisterhood.
Now that Mac (Rogen) and Kelly Radner (Byrne) have a second baby on the way, they are ready to make the final move into adulthood: the suburbs. But just as they thought they'd reclaimed the neighborhood and were safe to sell, they learn that the new occupants next door are a sorority even more out of control than Teddy (Efron) and his brothers ever dreamed of being.
Tired of their school's sexist, restrictive system, the unorthodox ladies of Kappa Nu have decided to start a house where they can do whatever the hell they want. When Shelby (Moretz) and her sisters, Beth (Kiersey Clemons) and Nora (Beanie Feldstein), find the perfect place just off campus, they won't let the fact that it's located on a quiet street stand in their way of parties as epic as the guys throw.
Forced to turn to the one ex-neighbor with the skills to bring down the new Greeks next door, the Radners—alongside best friends Jimmy (Ike Barinholtz) and Paula (Carla Gallo)—bring in charismatic Teddy as their secret weapon. If he can infiltrate the sorority and charm his way through it, the thirtysomethings will shutter the Kappas' home. But if they think that their neighbors are going down without a fight, they have severely underestimated the power of youthful ingenuity and straight-up crazy.
Cast:
Seth Rogen, Zac Efron, Rose Byrne, Chloë Grace Moretz, Dave Franco, Ike Barinholtz, Carla Gallo, Christopher Mintz-Plasse, Kiersey Clemons, Beanie Feldstein, Selena Gomez and Lisa Kudrow
Directed by:
Nicholas Stoller
Writers:
Seth Rogen, Nicholas Stoller, Evan Goldberg,Andrew Jay Cohen, Brendan O'Brien
Produced by:
Seth Rogen, Evan Goldberg, James Weaver
Executive Producers:
Andrew Jay Cohen, Brendan O'Brien, Nathan Kahane, Joe Drake
This is a standard Rafflecopter giveaway. In order to be one of the t

hree (3)

lucky winners you must
follow this blog using Bloglovin

and

leave a comment below telling me if you are or were a member of fraternity or sorority and if you were what was one of the

craziest

things you did or if you weren't what you would do if a frat or sorority house opened up next door to your ho

use

. You can gain additional entries by doing a number of other tasks listed in the widget below. Good luck!
a Rafflecopter giveaway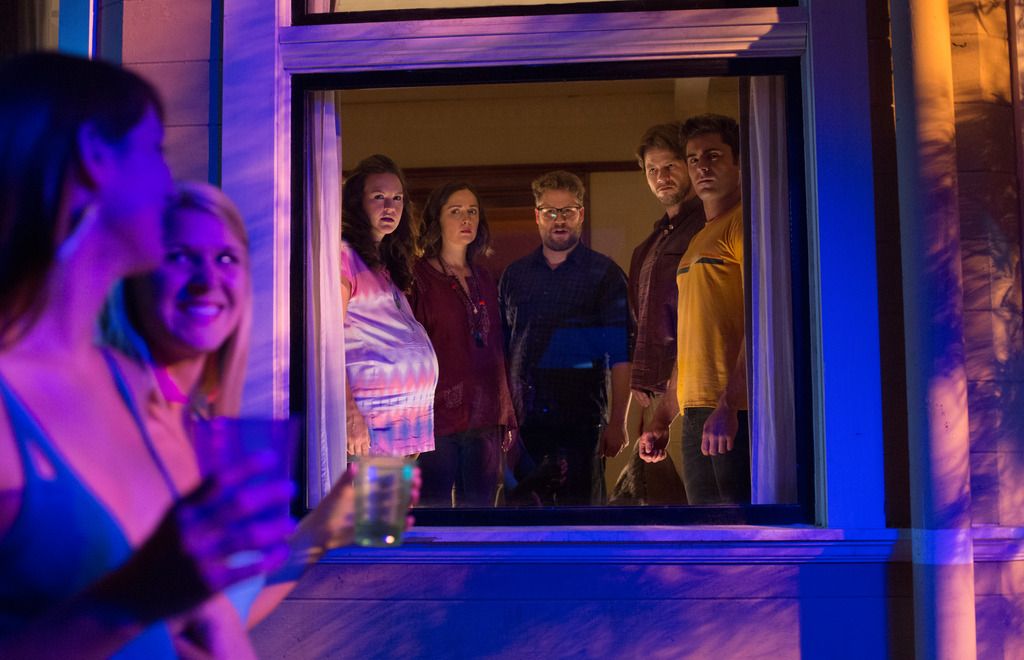 This post and giveaway were sponsored but I did not receive monetary compensation. I'll be receiving my own Neighbors 2: Sorority Rising prize pack.