Last Saturday I went to the mall with Erin because there were somethings I needed to buy (I basically dragged her to there to get
Bumble & Bumble Cityswept Finishing Spray
from
Sephora
) and while we were wandering around buying things we didn't actually need (Damn
Bath & Body Works
having a two for twenty-two candle sale), we ended up thirsty and in front of
Teavana
.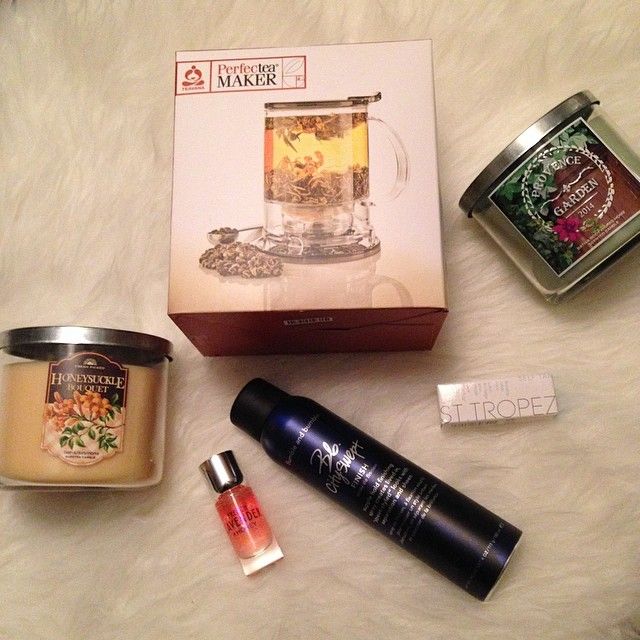 Now I don't normally go into
Teavana
and that really had to do with the fact that it used to be in some other random part of the mall that I didn't typically walk past -- Out of sight, out of mind kinda thing. But they've moved it since the last time I was in the mall and it's now in an area I would walk past and it is now noticeable.
So we're standing in front of
Teavana
debating whether or not to get some iced tea at that very moment or wait until we've finished our rounds and that is when an employee started giving us samples and we were sucked in.
An hour and almost a hundred dollars each later we walked out with a variety of loose teas and tea accessories (I bought
Youthberry Wild Orange Blossom Tea
and
Strawberry Grapefruit Xue Long Green Tea
, which are both AMAZING and I also picked up the three pounds jar of
Rock Sugar
-- I split it with Erin -- as well as the
Teavana Perfect TeaMaker
) but no iced tea -- We did go back for it later.
So almost a week has gone by and I have formed a crazy tea habit. I mean, I drank tea on the regular before walking into tea heaven but not like this. I seriously think I have a problem. I am drinking multiple cups of tea a day and I keep looking on the
Teavana
site plotting what teas I'm going to buy next.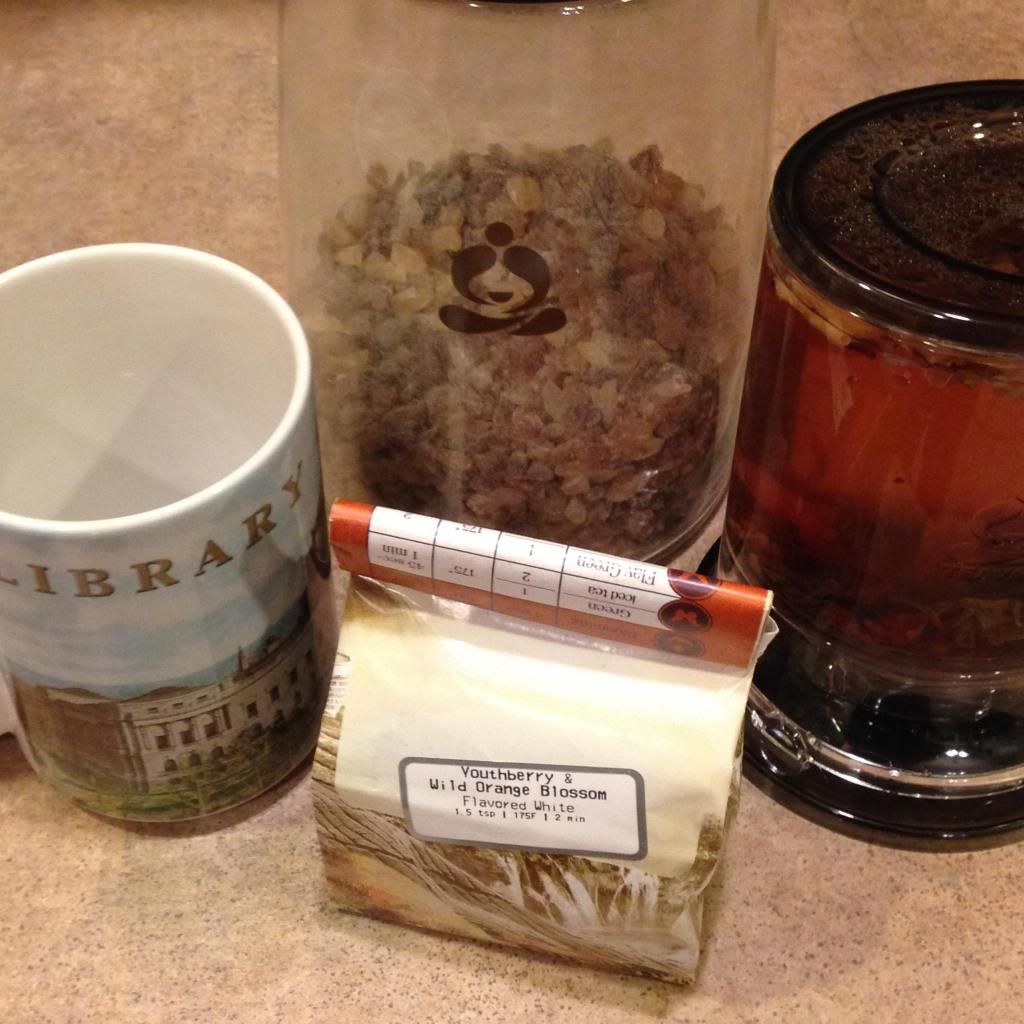 I'd say I need an intervention, but I am really enjoying my newest addiction.
NOTE: This is NOT a sponsored post. I just am in love with Teavana.