Since I shared my
wishlist
for the
Sephora VIB 20% Sale
with you in the beginning of the month, I figured I should show you what I actually ended up purchasing...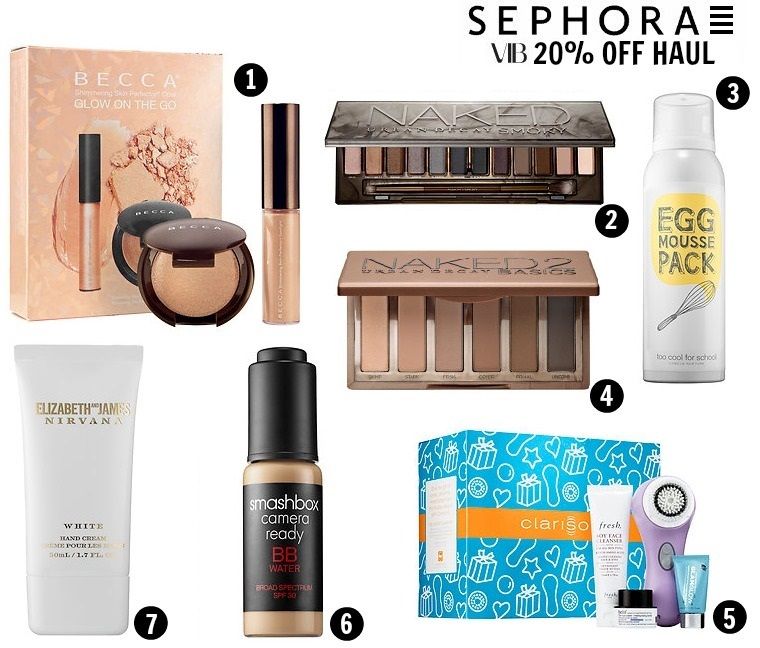 If you remember my original wishlist (I don't actually expect you to remember it) you'll notice that I got four out of the nine items on it, as well as three additional items. Two out of those three are not for me (My sister asked me to buy them for her for Christmas) but I figured I'd mention them here only because I actually own and am on my second
Urban Decay Naked2 Basics
palette and the
Urban Decay Naked Smoky
palette looks nice. The
Clarisonic
on the other hand was a spontaneous purchase I made for myself while in the store with my mother and I'm glad I did it because I've been thinking about getting one for a long time.
Overall I'm super happy with all my purchases and love racking up Sephora points.
If any of you picked up anything during the sale I'd love to know what you got!