Adventures Of The Month: Highlights...
Ringing in the New Year with my friends.
Spending time with my Pages while they were home from college.

Going to Las Vegas for my friend's wedding.
Making up with an old friend and making new friends.
Winning money in the casinos instead of loosing.

Meeting Gloria aka GlowPinkStah on YouTube.

Nicole finally having her baby.
Going on a Long Island wide hunt for LPs with "Favorite Page #2"
Favorites Of The Month...
PostsPicture
Instagram
New To Me As Of This Month...
Blogs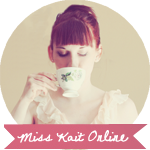 ♥
The Cinnamon Sheep
Movies/TV Shows
Green Lantern (2011)
Moonshiners (2011-Present)
Hart of Dixie (2011- Present)
Crazy Stupid Love (2011)
The Dead Files (2011-Present)
Stand By Me (1986)
Riding The Bullet (2004)
BooksiPhone AppsiPhone Books