Adventures Of The Month: Highlights...
Going to yet another Mets Opening Day game with Justin.
Finally getting to eat at Tortilleria Nixtamal.
Celebrating Easter with Justin and his family.
Taking a road trip to Washington DC with my mother.
Being part of Send Something Good & meeting awesome new people.
Setting up a play date between my friend's daughter & Justin's youngest sister.
Getting a Blogging Buddy from Modern Buttercup.
Having dinner with my coworkers.
Getting to be in the audience of The Chew.
Seriously talking to Justin about actually moving in together.
Playing with kittens.
Actually getting to cross a handful of things off my No Regrets list.
Favorites Of The Month...
Posts
Picture
Instagram
New To Me As Of This Month...

Blogs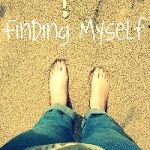 ♥
Wish Wish Wish
♥
Champagne Bubbles
♥
Pine To The Pacific
♥
Pugly Pixel
♥
Blank Pages
♥
Kaytee Lauren
♥
Confection
♥
The Library Faerie
Movies/TV Shows
Books
iPhone Apps