Friday night Day and I headed into Brooklyn to go to the
Homegrown Heroes Music Festival
at
The Paper Box
because we know one of the members of
The Driggs
. So we went out to show our support and rock out with the hipsters in
Bushwick
East Williamsburg (We even dressed the part because as you guys know, that's how we roll).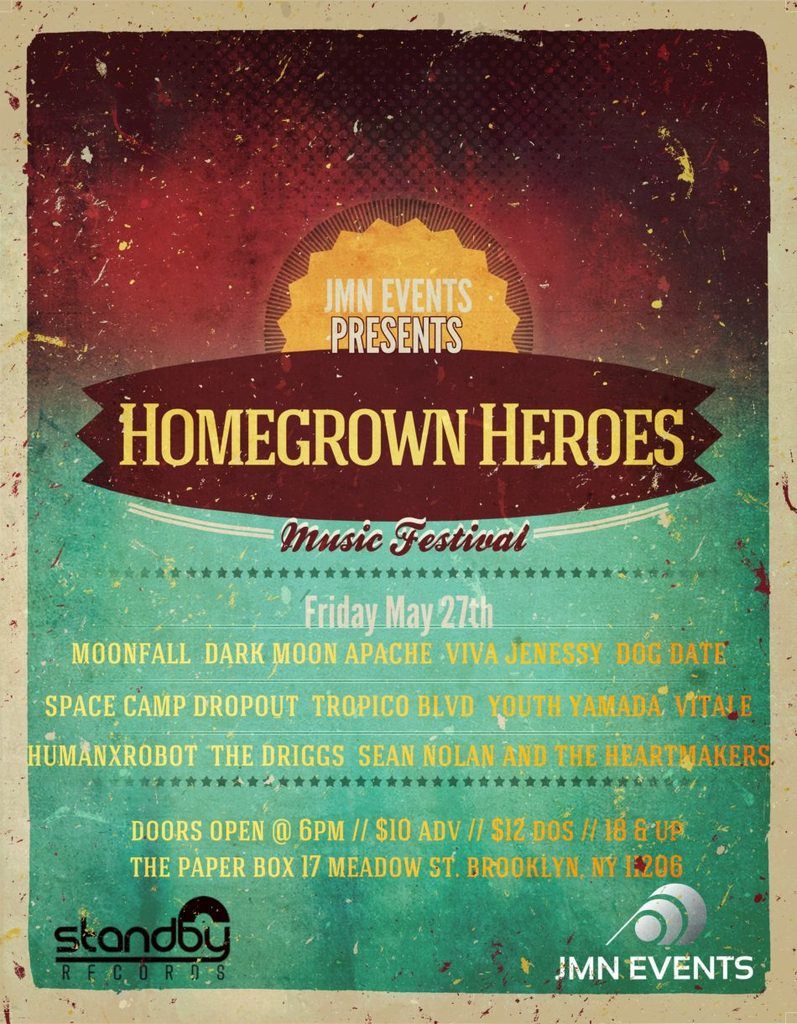 We got to Brooklyn before the doors opened at
The Paper Box
, so we decided to kill some time by going to grab a quick dinner and some drinks at
The Anchored Inn
. Which was awesome, and all we had were their Carmen Fries and a couple of
Downeast Ciders
.
Eventually after getting a few texts from our friend in the band, we closed our tab out and headed over to the venue. Which killed us because
The Anchored Inn
had air conditioning and
The Paper Box
did not. But since the concert was the main reason for our trek out to Brooklyn we sucked it up.
Thankfully
The Paper Box
had an outdoor area, so Day and I hung out there until
The Driggs
went on because it was honestly too hot in that damn venue to stand around and watch other bands.
While we were out there, we did end up making friends with a dude that ended up being a scout for the record label that was throwing the festival. We bullshitted and had a few drinks with him before going inside to sweat our asses off watching
The Driggs
.
After their set, Day and I ran back outside (Because we were dying and didn't want to have heat strokes) and waited for our friend to get back from dropping the equipment off at the studio area near by that the band rents.
For some reason it took forever, so we decided to run back to
The Anchored Inn
to have another drink. Eventually he met up with us, as did the lead singer of the band and some of their friends.
The newcomers didn't think
The Anchored Inn
was cool enough, so we wandered around the corner to
The Well
which was deemed a much cooler spot. We had a round of drinks before bumming the lead singer out be getting an Uber to drive us to Jamaica Station so we'd be able to catch a 12-something AM train back to Long Island.
Even though it was hot as hell, we had a really great night out in Brooklyn and it was a great way to kick off Memorial Day weekend. I can't wait to see the band again (Especially in an air conditioned venue) because they are actually really good.
If you wanna check out the band for yourself, here is a video of them performing one of their songs...
If you check it out lemme know, they love to know what people think of them and their music.